Nexus Lollipop Release: Everything You Need to Know
Just a few short days ago, Google began rolling out its highly anticipated Android 5.0 Lollipop release to owners of Nexus smartphones and tablets including the Nexus 4, Nexus 10, Nexus 7, and Nexus 5. Last week, we saw a number of new developments and today, we want to recap everything you need to know about the Nexus Lollipop release right now.
In late October, Google announced several new products including a Nexus 6 smartphone from Motorola, a Nexus 9 tablet from HTC, and an Android 5.0 Lollipop update for the Nexus 4, Nexus 7, Nexus 10, and Nexus 5. It also confirmed Android 5.0 Lollipop for its stable of Google Play Edition devices. At the time, the company said that the updates would begin rolling out in the "coming weeks" though it did not offer any specifics.
A few weeks ago, Google's Nexus Android 5.0 Lollipop release date finally arrived for select Nexus users including owners of the Nexus 5, Nexus 4, Nexus 10 and Nexus 7. The update, one of the biggest in the history of the Android operating system, takes Nexus users from Android 4.4.4 KitKat to Android 5.0 Lollipop and delivers a number of new features including the update's new Material Design.
As we've pointed out, it's an exciting time to be a Nexus owner, especially if you're in possession of a Nexus 7 2012 or a Nexus 4. Both of those devices are now more than two years old which means that Google's going against its own 18 month software support recommendation in rolling those updates out. Nexus 5 and Nexus 10 users have reason to be excited as well.
Last week, we saw a number of new Android Lollipop release developments for Nexus users and owners of several Google Play Edition devices. With details swirling, we want to take a look at everything you need to know, so far, about Google's ongoing Nexus Android 5.0 Lollipop release for the Nexus 4, Nexus 7, Nexus 10, Nexus 5, and Google Play Edition devices.
Nexus 9
While it's not a new device the Nexus 9, like the Nexus 6, received a small bug fix update after its release. Problem is, Nexus 9 users couldn't download or install the OTA from Google. It was not your fault, it was Google's, and the company recently rolled out another build to fix that exact problem.
The update should be rolling out Over-the-Air but those that can't wait can sideload the software ahead of time. We don't recommend this method to novice users but those that know what they're doing can find the appropriate file here. It doesn't appear to bring any changes other than a fix for the problem that many Nexus 9 users encountered when trying to make the move to new software.
It's worth knowing that if you're running into an issue with the OK Google Everywhere feature, you're not alone. There is an issue that's affecting the Nexus 9 and it relates to the OK Google Everywhere voice recognition. The feature apparently doesn't work except on the home screen and no temporary fixes have been discovered.
Google hasn't announced an Android 5.1 or Android 5.0.1 update yet so it's not clear when or if the company will be rolling out a bug fixer. Typically, the company pushes software within a few weeks of the initial release.
Nexus 5
The Nexus 5 Android 5.0 Lollipop update is still rolling out to Nexus 5 users as Google made a big push to get the software out to owners of last year's flagship Nexus device. We got the update on our Nexus 5 without checking for the update and without sideloading and those of you that don't have it yet will simply want to remain patient as Google works to get it rolled out to everyone. Nexus Android roll outs can take more than a week and we're now well past the week mark. If you don't have it yet, you'll probably have it soon.
For those that want more information about the Nexus 5 Android 5.0 Lollipop update, we recommend taking a look at our first impressions of the software. It's also worth noting that many Nexus 5 users are running into issues after making the switch from Android 4.4 KitKat to Android 5.o Lollipop. Battery drain and Wi-Fi issues are among the more common problems so if you own a Nexus 5, you'll want to do your homework before installing.
Nexus 4
Like the Nexus 5 Android 5.0 Lollipop update, the Nexus 4 Android 5.0 Lollipop OTA is still pushing out. Not surprising given that it has only been a week since Google first started rolling the update out to users around the world. If you haven't seen it yet, we recommend checking through settings a couple of times a day, nothing more, nothing less. We also do not recommend sideloading at this point given how close you probably are to the OTA.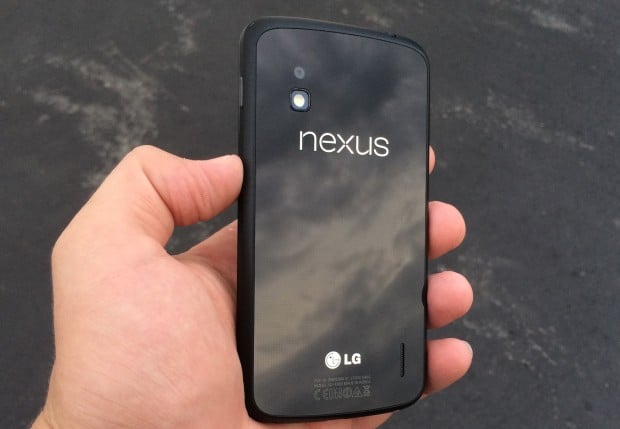 Nexus 4 users are also encountering Android 5.0 Lollipop problems and we expect the number to climb as Google's OTA hits more users around the world. Google's Nexus Forums are flooded with complaints from Nexus 4 users who are apparently dealing with a myriad of Lollipop issues. Many of these have permanent of temporary fixes, many of them do not. Install at your own risk.
In a bit of good news, there is still a way to get LTE support on board your Nexus 4. The developers over at the appropriately named XDA-Developers have cobbled together a way to take advantage of the LTE modem that is tucked away inside the Nexus 4. If you had LTE on Android 4.4 KitKat and want it with Lollipop, you'll want to take a look at these instructions. If you're curious about getting LTE on your Nexus 4, you'll also want to take a look.
Nexus 7
The Nexus 7 Android 5.0 Lollipop update is currently hitting the Wi-Fi versions of the 2012 and 2013 variants. Those updates, like the Nexus 5's, have been rolling out for more than a week so we expect them to start winding down here as we press further into November. If you don't have the update yet, avoid sideloading it. The OTA should be close if you haven't noticed it already.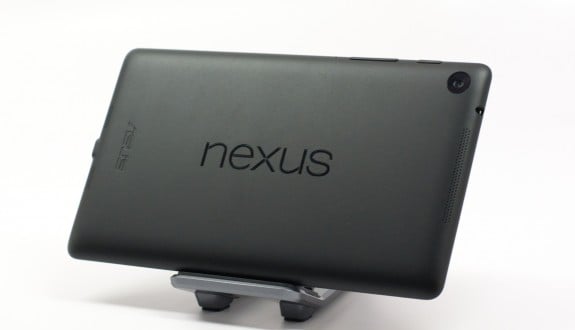 You'll want to do your homework before you download though, especially those of you that own a Nexus 7 2012. While we've heard some good things from Nexus 7 2012 users, we've also received a ton of complaints from those who have already installed the update. Nexus 7 2012 users are complaining about broken video playback and sluggish performance. One Nexus 7 2012 user told Gotta Be Mobile that:
My absolutely stock Nexus is unusable after the OTA yesterday. Google forum is filled with the same complaint. Fixes mentioned in the article apparently don't do much from the forum responses. Updated last night. Didn't know to hold off doing so! My nexus closes apps. Facebook only responds for so long before it freezes/closes. Can't upload some pictures. Will not show all my photos. Cant watch any videos. Terrible!
If you're already on Android 5.0 Lollipop, try this fix from a user on Google's Help Forums. It's not a guaranteed fix but there's a chance this fix could improve your performance:
Press and hold Power and Volume Down buttons simultaneously until you see something other than Google on the screen.
You should see a large arrow at the top of the screen.
Tap Volume Down repeatedly until you see Recovery in the arrow.  Then tap the Power button
You should see an android on his back, chest open with a red triangle and exclamation mark.
While holding Power button tap Volume Up once then release Power.
You should now see a list of items at top of screen.
Tap Volume Down until the item to erase or wipe the cache partition is highlighted.  Then tap Power button to initiate.
Status messages will appear at the bottom of the screen.  Be patient – it can take 10-15 minutes to complete.  When done restart the nexus.
We still don't know when Google plans to roll out the Nexus 7 LTE or Nexus HSPA+ Android 5.0 Lollipop upgrades though an early rumor suggested that we'd see all of the Nexus Lollipop upgrades roll out in November. Google hasn't set a date for this roll out and it probably won't. Release dates are heavily dependent on testing so it could be a matter of hours, days, or even weeks before we see those two updates emerge. Users will simply need to remain patient.
Nexus 10
The Nexus 10 Android 5.0 Lollipop update's been pushing for more than a week now, it arrived alongside the Nexus 5 and Nexus 7 updates, and it should be available soon if you haven't seen it already.
Nexus 10 users haven't been too vocal about Android 5.0 Lollipop issues though with some of these issues affecting the operating system as a whole, we know that there are issues on board. Before installing, be careful and remember, avoid sideloading ahead of the OTA if you don't know what you're doing.
Google Play Edition
Google's got a large stable of Google Play Edition (GPe) smartphones and tablets though we've only seen a few details leak out in the past week or so. The HTC One Google Play Edition Android 5.0 Lollipop updates were supposed to roll out last week but they were delayed to an unknown date. Testing is an extremely unpredictable process and it's not clear when it might finish up.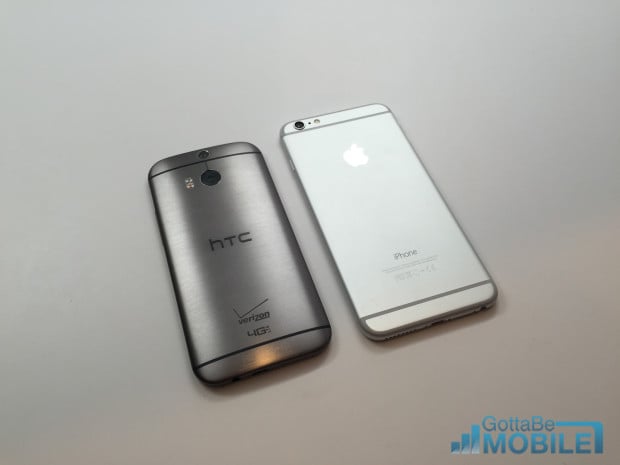 We still don't have any information regarding the Android 5.0 Lollipop update for Google Play Edition devices though with HTC updates confirmed to be on the way, we should see Google and other manufacturers release detailed information in the near future.

This article may contain affiliate links. Click here for more details.