Nexus One Android 2.3.6 Update Arrives, Can Be Manually Installed
Well, well, what do we have here? It appears that Google rolled out a little surprise to Nexus One owners somewhere between Friday and Saturday in the form of the next version of Gingerbread. That's right. Android 2.3.6 has arrived for the Nexus One and it's rolling out to devices OTA right now. And if you're the impatient type, Android Central has concocted a way to manually install the update.
Not much is known about the contents of the software other than it includes 'important bug fixes and security patches.' It doesn't allude to anything in particular so you're just going to have to download it and see what it takes care of.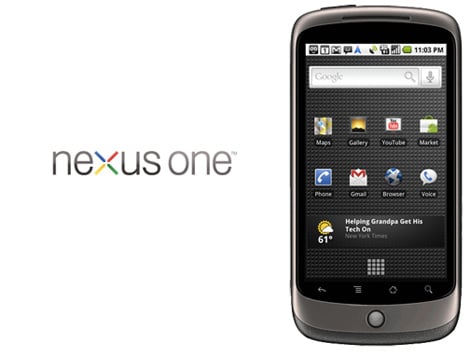 So, for those of you that haven't seen it roll out OTA just yet, here is how to get Android 2.3.6 on your Nexus One at this very moment. The steps are pretty easy so even if you're not proficient in tinkering with your device, you should be able to do this.
Here goes:
Download the update from here (Google official – d323ca384aaa.signed-passion-GRK39F-from-GRJ22.d323ca38.zip).
Rename the file to update.zip. Note that if you're using Windows, just rename it to "update" (no quotes, of course) because it's already a zipped file.
Copy the update.zip file onto your microSD card.
With your Nexus One off, hold down the trackball and press the power button.
You'll be booted into a white screen with three Android robots on skateboards. Select "Bootloader."
On the next screen, select "Recovery."
Your phone will reboot, giving you a picture of the Android robot and an exclamation point inside a triangle.
Now press the power button and volume up button at the same time. It could take a couple of tries.
Now (using the trackball this time) choose "Apply sdcard:update.zip" and let things run their course.
Reboot and enjoy
Boom.
Enjoy, folks.