Nexus S Owners Getting Ice Cream Sandwich Update in Coming Weeks
Google had promised users who buy into their own branded Nexus line of smartphones that Nexus products will be among the earliest products to get software updates. Unfortunately, for Google's Nexus S and Nexus S 4G owners, the wait for Android 4.0 Ice Cream Sandwich is still happening and with devices from other third-party manufacturers–like HTC–already starting to receive upgrades to Android 4.0, the wait is getting to be untenable. Fortunately, though, according to Engadget, the wait is going to be over soon as both the Nexus S (AT&T and T-Mobile) as well the Nexus S 4G (Sprint) will be getting their upgrade to Android 4.0 in the coming weeks.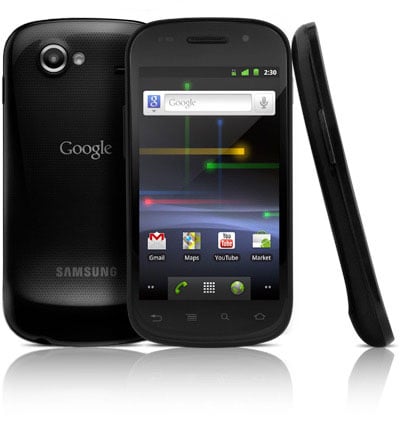 Google had debuted Android 4.0 Ice Cream Sandwich on its current Galaxy Nexus smartphone, which is made by Samsung as was the Nexus S series. Android 4.0 is the first Android platform to merge the smartphone and tablet operating systems together and added some new features, such as Android Beam as well as Face Unlock.
It's unclear what is taking so long for the Nexus S series to be updated by Google. In the past, Google had promoted the Nexus series as being developer-friendly in that developers would have access to the latest software updates the quickest and the devices would be pure Android without any manufacturer or carrier skinning. The developer-centric focus was lessened with the release of the Galaxy Nexus on Verizon as the 4G LTE speeds of that Android device gained appeal with consumers, who were also intrigued with the device's button-less front as the Android navigation buttons were moved onto the screen, just like on Honeycomb tablets.

As an Amazon Associate I earn from qualifying purchases.