Nexus Tablet's Biggest Competitor Is Amazon's Kindle Fire
Google has already gone on record that it would build its own branded tablet hardware, much like what the company is doing with smartphones under the Nexus brand, with the latest incarnation the Galaxy Nexus through a partnership with Samsung. While initially, the Nexus Tablet is thought to be Google's response to Apple's iPad tablet and to bolster the Android tablet scene, Google's actually eyeing Amazon and not Apple this time around.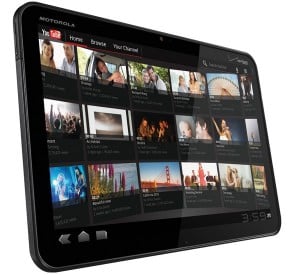 Amazon's Kindle Fire tablet, which has been a hot-selling commodity, is based on Google's Android operating system with a heavily skinned user interface overlay. The tablet has done well in the market with dual-core specs and an attractive $200 price tag while traditional Android tablets haven't done as well in the space.
A Nexus Tablet would go head-to-head with the Kindle Fire, according to DigiTimes' sources, who say that Google intends to release a 7-inch tablet with Ice Cream Sandwich at under $200. Unlike Android manufacturers, Google can actually afford to do this as it could draw money and revenues from other sources to offset the losses and subsidize a Nexus tablet. Google can pull from advertising revenue generated on Android mobile view, sales from its digital storefronts (apps, music, books, and videos), and also from any content partnerships it may have. This is a similar strategy that Amazon is employing with the Kindle Fire as Amazon has effectively replaced Google's digital store with its own Amazon Appstore for Android, and is augmenting apps with its own Kindle Store and Amazon MP3 store.
DigiTimes claims that the tablet is slated to arrive in the March-April time frame, which is typically when we see a new Apple iPad get released. It's unclear if Google wants to take on Apple directly with the proximity in time of the release dates, but 2012 may prove to be an interesting year for tablets.
Apple is also rumored to be headed into the 7- to 8-inch tablet space with a new iPad model and the company may re-examine its pricing strategy to compete against low-cost competitors like Amazon and to shut out other rivals from entering the market.

As an Amazon Associate I earn from qualifying purchases.