NFL Game Pass to Stream Entire Season to Apple & Android
Today good news arrived for NFL football fans looking to catch any football game right on their favorite connected device. As of July 31st the NFL's mediocre Game Rewind service will be shut down, and replaced with a service that will stream all 256 regular season games to all Android and Apple devices, including Apple TV.
The NFL has offered multiple ways for fans to watch games on their mobile devices for a long time, including iOS, but it has been very difficult to actually enjoy all of the action live on devices, most notably the popular Apple TV. For the 2015-16 season though, that's finally about to change.
Read: How to Watch NFL Football Live on Android
Game Rewind has been an on-demand service offered by the NFL for years, allowing enthusiasts to catch games after they've aired on demand, whenever they'd like on multiple platforms. The new (to the US) Game Pass service will replace Game Rewind and offer everything it did, and much more. Read on for all the information.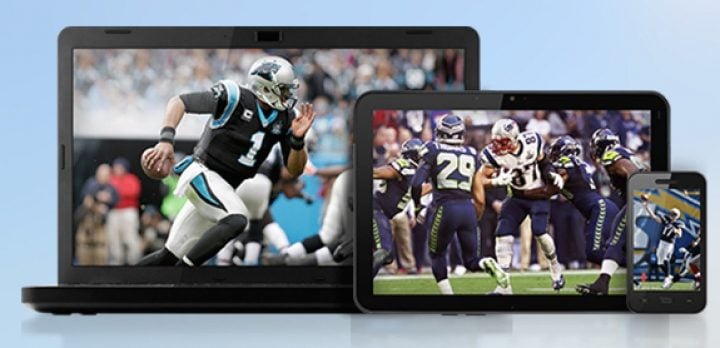 When we heard the new NFL Game Pass was coming to connected devices like Apple TV, iPhone, iPad, Android, Xbox One and many other connected devices I was instantly excited. However, we still have bad news. This isn't 100% live access to all 256 regular season games, as they air, and instead the same on-demand service we've had for a few years, just improved and available on more platforms, like Apple TV, and in a different fashion with more features.
NFL Game Rewind was $25 per person, and we're hoping the same low price will stick around for the Game Pass, but that's doubtful. The NFL's new Game Pass will allow access to all 256 regular season games on demand, and out of market pre-season games will actually be live. It also grants access to all regular season games dating back to 2009, including Playoffs and the Super Bowl. This means that users will be able to watch every single game on demand, after it airs on TV. Again, the only games that will be available live (unless you're a Verizon Wireless subscriber) will be NFL pre-season games.
Using the soon to be updated NFL Mobile app for Android and iOS, Game Pass will be a one-time subscription each season. Those who subscribe will be able to watch all games on connected TV devices, tablets, desktop, or smartphones. There will be an on/off feature to hide the scores for all games, so you won't ruin the excitement by spoilers. Not to mention condensed games that will skip all gaps, commercials and timeouts and show entire games in roughly 30 minutes.
Game Pass will also deliver full replays of every game from 2009-present in HD, access to all 22 cameras to see every angle of each game similar to what coaches get, not to mention fast forward and rewind will be available to all Game Pass subscribers.
Pretty impressive right. This basically means every NFL game from 2009 until now will be accessible in full HD on iPhone, iPad, Android devices, and coming soon to Xbox One, 360, Apple TV, and more. We're expecting a full announcement before the season starts with more details and pricing, or after the Game Rewind service expires on July 31st. Here's the fine print, for those wondering just exactly what Game Pass will offer.
Sunday morning and afternoon games (9:30am ET, 1pm ET & 4pm ET) are available at the conclusion of all Sunday 4pm ET games, and Sunday night, Monday night, Thursday and Saturday NFL games are available following the conclusion of the applicable game telecast."
Again, this doesn't get us live video of all 256 games as they air, but access after the games end. The NFL archive will have every single game available for all devices after they've ended, giving us access to everything that was mentioned above.
This is certainly a step in the right direction, but with the NFL licensing agreements with Verizon Wireless and DirecTV who re-signed through 2022, we're not expecting full 100% access to all games, live, on all devices, for the foreseeable future. We'll update as soon as we know more.