Nintendo Switch Release Date & Price: What It Is and What We Know
This time last year, no one knew anything about the Nintendo NX. We had no idea that the Nintendo NX would be called the Nintendo Switch. We had no clue that the company would attempt to leverage its near monopoly in handheld console gaming to change how people enjoy their games. Now, nearly the entire gaming community is waiting for any hint of a Nintendo Switch release date.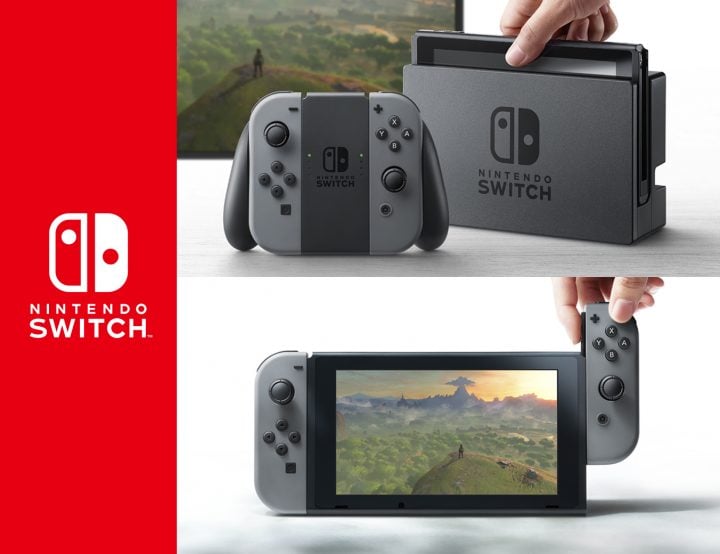 Fresh from a massive defeat with the Wii U, the Switch could change the way that we enjoy console and mobile video games forever. In a world where we purchase two devices and two kinds of games to essentially deliver the same experience, Nintendo is betting on its strengths and using it to improve on its weaknesses.
The company revealed precious details in the Nintendo Switch trailer that went up on its YouTube channel late last year. Lasting only three minutes, that video revealed what the core concepts of the system are. It also showed why Nintendo thinks users might want it instead of the Xbox One and PS4.
Here's what we know about the Nintendo Switch release after two recent press conferences.
The Nintendo Switch Release Date
Revealed on January 12th, the official Nintendo Switch release date is on March 3rd, the same day as Legend of Zelda Breath of the Wild.
The Nintendo Switch is Both a Console and a Handheld
The Nintendo Switch is generating all kinds of new excitement because of the core concept it's based on. Long the undisputed powerhouse in mobile gaming, Nintendo has had a very difficult time extending its reach into console gaming since this century started.
It was able to briefly improve its fortunes with the Wii U, but motion gaming didn't have the staying power some thought it would have. Worse, developers had a hard time getting their games running on the Wii U's limited hardware.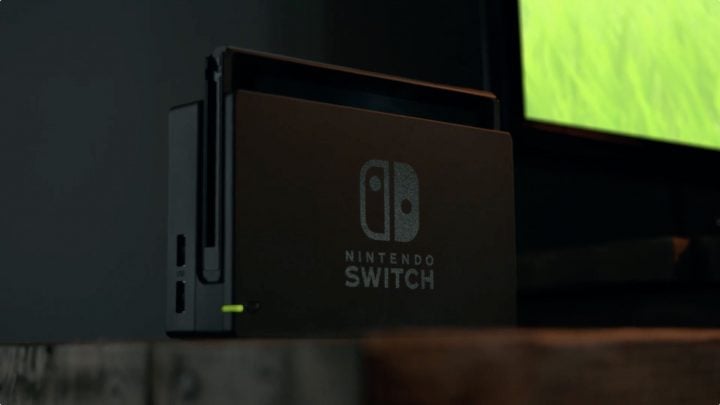 Nintendo Switch comes in five main parts really. There's the handheld, dock and controller. At home, users simply slide the handheld into the opening on the dock and they can play their games like they would with any living room console. When it's time to go mobile, users simply pull the Nintendo Switch out of the dock. It has its own internal batteries and display.
Nintendo says that battery life will range from two and a 2 1/2 hours to as much as 6 hours, but that depends on the game.
The Nintendo Switch Release Bundles & Pre-Orders
Nintendo Switch will come in two different bundles when it arrives on store shelves on March 3rd. The only difference between the two are their colored Joy-Cons. One bundle will have a set of red and blue detachable controllers, while the other sticks to gray. One won't cost more than the other.
Read: Nintendo Switch Pre-Orders Breakdown: What You Need to Know
Contents Included in the Nintendo Switch
Every Nintendo Switch will come with the console itself, two Joy-Con controllers, a dock, HDMI cable, straps for each Joy-Con controller, a USB Type-C power adapter and a grip to dock the Joy-Cons with when it is being used as a home gaming console.
The Nintendo Switch Controllers & Sharing
The fourth and fifth main parts are the Nintendo Switch controllers. They count as two pieces of additional hardware because that's what they are. Connectors on the left and right of the Nintendo Switch allow users to add joysticks and a directional pad.
The video that's now making the rounds on YouTube reveals that each of the controllers that you add to the Nintendo Switch can be removed and used as separate controllers when not at home. Additionally, users can play their games with a full-size controller.
In every way, Nintendo has managed to make Microsoft's Xbox Play Anywhere program look problematic at best. That program launched with the promise of letting those that buy a digital game on console unlock another on their PC so that they can play when away from their console. Of course, users actually need powerful enough hardware to pull that off.
Because it's the same games, users don't need to purchase a digital copy – the Switch takes cartridges. Also, it appears that every game will work in both home and mobile gaming modes. The problem with Xbox Play Anywhere is its line-up. Only titles published by Microsoft are supported right now.
Nintendo Switch Games
Ultimately the thing that doomed the Nintendo Wii U was its line-up of games. Nintendo has a huge assortment of beloved franchises and characters. Problem was, gamers needed something else to play between those two or three exclusive launches a year.
Developers were simply unable or unwilling to condense their meaty titles down to something that the Nintendo Wii U could support. If there's one thing more exciting than the concept of a device that can be both a mobile gaming device and a console, it's the prospect of developers finally embracing a Nintendo platform in a meaningful way.
Read: 19 Confirmed Nintendo Switch Games
Information provided with the press release on the Nintendo Switch reveals that Warner Brothers, Ubisoft, Telltale, Take-Two, Square Enix, SEGA, Platinum, Electronic Arts, Bandai Namco, Capcom, Bethesda, Konami and Activision all have plans to support the Nintendo Switch in some form. In addition to that, we already knew of at least one game that would boast compatibility for the new console: The Legend of Zelda Breath of the Wild. It's launching on the same day as the Switch itself. NBA 2K and Skyrim were shown off in the reveal video too.
Nintendo worked very closely with gaming hardware powerhouse NVIDIA to get developers the processing power and tools that they need to bring their best games to the Nintendo Switch. The handheld is powered by the latest Tegra mobile processors, according to an NVIDIA press release.
Nintendo Switch Release: When We'll Learn More
Gotta Be Mobile will continue to update this breakdown with any new things that we learn about the device. Nintendo is holding a special Treehouse gaming livestream on January 13th.

As an Amazon Associate I earn from qualifying purchases.