No New Nexus Phone, But Galaxy S4 Google Edition Rumored for I/O Launch With Stock Android
Google I/O is slated to kick off in just a few hours and the event may be the venue where Google will be unveiling a new edition of Samsung's flagship Galaxy S4 with stock Android. While the variants of the Galaxy S4 that is currently available through Samsung and its carrier partners so far run the company's TouchWiz user interface on top of Android Jelly Bean, the Galaxy S4 Google Edition is said to be a pure, native Android device without any tweaks or customizations.
"Part of the big day will be to announce a new version of Samsung's latest flagship, the Galaxy S4," says Russell Holly of Geek.com. "While Samsung's phone is an incredible piece of hardware, many users find themselves less than pleased with Samsung's version of Android."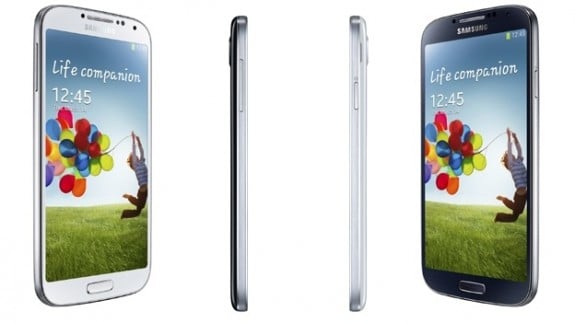 Holly says that the phone will be coming in June and will be supporting T-Mobile USA's LTE bands.
At this point, it's unclear if the Galaxy S4 Google Edition will be a one-off device that's made specifically for developers, or if Google will offer this device in lieu of a new Nexus smartphone hardware at this year's show. It's still unclear if the phone will be available through Samsung and/or Google through its Play Store.
Android's new head Sundar Pichai had told Android onlookers that the company won't be announcing much in terms of new hardware and Google will in turn be leveraging this year's I/O event to focus instead on services. We've heard rumors that a new Google Maps service, new Google Play Games, and potentially a new streaming music service will debut at I/O.
The Galaxy S4 Google Edition would make sense. During Pichai's earlier interview, he was asked about what was reported by the media as a tenuous relationship between Google and Samsung given that Google bought Motorola Mobility to compete in the smartphone space, and Pichai pulled out a Galaxy S4 and sung praises of his Android partner.
Google usually gives away phones, tablets, or other hardware that it announces at Google I/O as a gift to attendees of the event. If Google does give away a TouchWiz-free version of the Galaxy S4, this will be a huge win for developers as it is one of the most popular and powerful smartphones available on the market today. As Samsung offers a version of the Galaxy S4 with Qualcomm's Snapdragon 600 processor and one with the Exynos 5 Octa, it's unclear which edition Google will be choosing for this effort. Holly says that both Google and Samsung are collaborating on this effort.

As an Amazon Associate I earn from qualifying purchases.