Nokia 808 PureView Packs Jaw-Dropping 41-Megapixel Carl Zeiss Camera!
My 12-megapixel capable Nokia N8 just feels incredibly insufficient now that Nokia has announced a successor in the form of the Nokia 808 PureView, which packs a powerhouse 41-megapixel still camera. The camera on the Nokia 808 can capture widescreen 16:9 resolutions at a more meager 35-megapixel resolution. The insane megapixel support bests any camera phone or camera smartphone on the market today–including the HTC Titan II smartphone, which has a 16-megapixel shooter. And then there's Nokia's expertise in dealing with cameras on a mobile phone, including image compression, advanced Carl Zeiss optics, and more.
(Read: Nokia 808 PureView Samples Photos Are Stunning.)
How did Nokia manage to cram 41 megapixels inside a camera phone? There's some software magic, unfortunately, as it's not purely hardware. According to Engadget, "It's achieved by some clever sub-pixel interpolation jiggery-pokery that basically entails five pixels being merged into one, but we'll dig deeper very soon."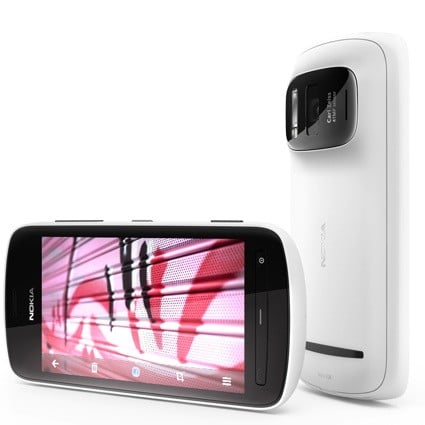 The PureView is arriving in Europe in Q2 for the price of 450 Euros. As the device will be shipping with Nokia Belle–formerly known as Symbian Belle–it is unlikely that the device will find a home Stateside subsidized by a carrier, but U.S. users should be able to find the PureView unlocked.
The device has a single-core 1.3 GHz CPU, the typical Nokia nHD resolution on a 4-inch display, 512 MB RAM and 16 GB of storage with a micro SDHC card slot to add additional storage, which may be needed with 41-megapixel resolution still captures. The device has a pentaband radio, making it compatible with both AT&T's and T-Mobile USA's networks.
On the video side, the device can shoot videos in 1080p with continuous focus.
https://youtu.be/jT2tAqcWP4o
https://youtu.be/HDlAXUsRDew
Hopefully, some of this camera magic will begin emerging on a high-end camera-centric version of Nokia's Lumia Windows Phone hardware in the future soon.