Nokia Android Phone Leaks Out, Reveals What Might Have Been
A device that appears to be a Nokia Android phone prototype has leaked out just a day after Nokia's first Windows Phone device, the Sea Ray, was unofficially revealed to the public.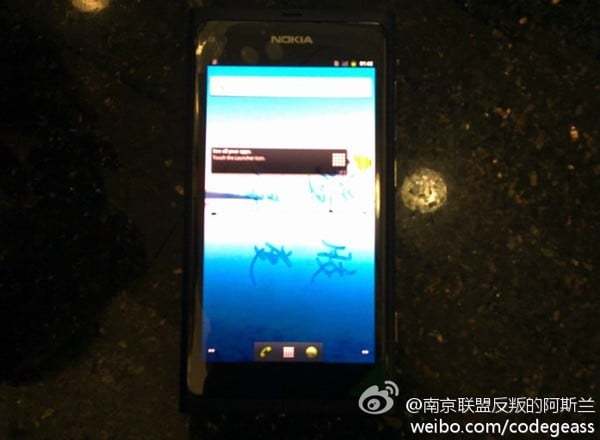 What you see here may or may not be the real deal but whatever it is, it's definitely a phone that takes after Nokia's recently announced MeeGo powered N9 smartphone. Only this one is running Android Gingerbread. However, as you very well know, instead of Gingerbread this fall, we're going to be getting an N9 inspired Nokia device that tastes like Mango instead.
Nokia's Windows Phone is expected to be announced on October 26th and hit shelves just in time for the holidays and this might just have been that phone had Stephen Elop and Co. decided to roll with the green guy.
Via: Engadget