Nokia Lumia 900 Now Selling for $49.99 on AT&T
After just a few months on the market, Nokia's flagship Windows Phone is now selling for half of its original price on AT&T with a two-year contract.
On Sunday Nokia announced that its Lumia 900 now sells for $49.99 on a two-year contract on AT&T. The phone debuted on AT&T in April for $99.99. The Lumia 900 is still arguably the best Windows Phone device on any carrier, now it's just $50 cheaper.
Just a week before Nokia cut the price on the smartphone the company introduced a new color for the Lumia 900: pink. So now users can walk into an AT&T store and buy the $49.99 flagship Windows Phone in black, white, cyan, and pink.
Read: Nokia Lumia 900 Review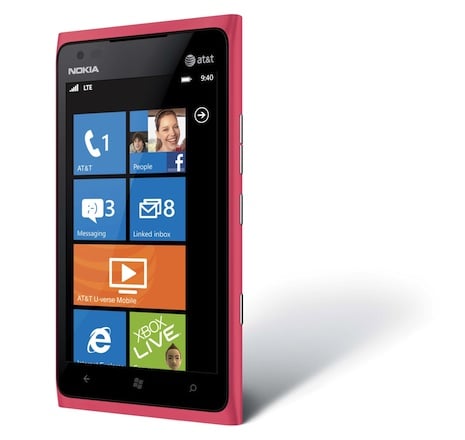 While the Lumia 900 is certainly worth $50 for some users, the phone won't see many updates over the course of a two-year contract. When Windows Phone 8 releases later this year, the Lumia 900 along with all other Windows Phones won't have the chance to upgrade. Instead, current Windows Phone users will get the chance to upgrade to Windows Phone 7.8.
Windows Phone 7.8 brings the new Windows Phone 8 Start screen to Windows Phone 7 devices, but it doesn't bring most of the other features. That means the Lumia 900 won't have the same underlying architecture as Windows 8, and it won't support DirectX for better gaming.
For users who don't care about upgrades, and those who tink they can live with Windows Phone 7.5 or 7.8 for the two years of their contract, the Lumia 900 is a great deal at $50. It's also a great phone to get someone who's new to smartphones who might want something a bit more straightforward than iOS or Android. Everyone else, however, should probably just wait for the first Windows Phone 8 devices.

As an Amazon Associate I earn from qualifying purchases.