Nokia Scheduling a U.S. PureView 808 Launch the Same Day as Microsoft's Tablet Event?
With Microsoft rumored to be launching its own branded or co-branded Windows tablet on Monday, it looks like one of its partners is going to be stealing some of the spotlight. Nokia has updated its U.S. Facebook page with a teaser showing a map of the Hawaiian islands and the date of June 18, 2012 boldly emblazoned on top. At first, there were rampant speculations that Nokia may be the partner that would be creating and designing the Microsoft-branded Windows tablet efforts–much like how Google is speculated to commission Asus to procure its Nexus 7 Tablet for I/O 2012. However, it appears that isn't the case and a competing theory posited by All Things D suggest that Nokia is using that same date to announce the Symbian-powered–not a Windows Phone here–Nokia 808 PureView with its stunning 41-megapixel camera.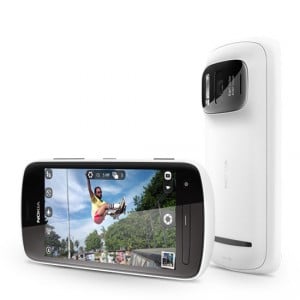 When the handset was originally announced earlier this year in Barcelona, Spain, Nokia coyly stated that the 808 won't be a U.S. release given that the company's U.S. operations is in full swing in Windows Phone mode. However, since then, it appears that Nokia U.S. is softening its tone considering growing interest behind this product, though U.S. sales mat be more muted as American consumers have not been strong Symbian proponents to begin with, which had forced Nokia to shift strategy to Windows Phone to be competitive.
According to All Things D, the 808's launch seems plausible given that Hawaii's area code is 808, which is what is shown on Nokia's teaser image on Facebook.
Though a 41-megapixel sensor seems ridiculous for a smartphone, Nokia says that users can still capture amazingly beautiful images at smaller resolutions. The company says that the benefit of having such a huge sensor is that users can zoom in and crop images without any loss to the resulting image quality. Coupled with Nokia's expertise in making great camera phones–look at the Nokia N8 for example–this one is packed with features that the mobile photographer would be able to enjoy.

As an Amazon Associate I earn from qualifying purchases.