Noodlecake Games Wants To Bring One iOS Game To Android Every Week
Noodlecake Games, the publisher born out of Noodlecake Studios, has created software that will easily port any iOS game to Android, and it wants to use it to bring one iOS game to Android every week.
Noodlecake Games announced its plans in a blog post in which the publisher announced that starting on May 10 it will bring one iOS game to Android every week.
It's called the Game A Week Project, and it will start with Noodlecake's own Lunar Racer and Matt Rix's Trainyard releasing in the Google Play Store. The publisher will then bring a new iOS game to Android, every week, for the next few months.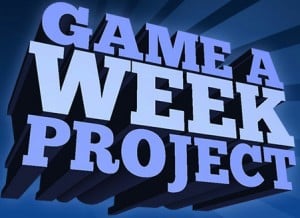 Noodlecake claims that the process doesn't involve rewriting native iOS code at all. There's no guarantee that the games will work on every Android device, but Noodlecake Studios CEO Jordan Schidlowsky mentioned that the studio tests its games on a number of Android devices, so it should know how to make games work on each.
Noodlecake Games' technology could be great for Android users, as long as the games work well on their devices. For small developers, porting iOS games to Android is tough, and often times, unrewarding. We've heard reports of developers pulling support of Android because the games didn't make enough profit.
Now there's an easier way to port games, which should mean more high-quality games on Android.
This could also mean fewer long waits for ports, so Android users might not have to wait as long for the next Temple Run to hit their platform of choice.
Noodlecake isn't the only studio with this sort of technology, however. Last month Fruit Ninja and Jetpack Joyride developer Halfbrick acquired Onan Games which also specializes in efficiently porting games to iOS, Android, and even Facebook. We're sadly still waiting on Jetpack Joyride to come to Android, however.
We don't know what other games Noodlecake has lined up to port, but it sounds like it has a lot. We wouldn't mind seeing ports of recent games like SpellTower and Hero Academy, but it's up to those developers to contact Noodlecake about porting them to Android.