Nook Color 1.4 Update Brings Netflix and Flixster Video Streaming and Reading Enhancements
Back when Barnes and Noble introduced the Nook Tablet the company promised that the Nook Color would get a software update to match. That meant bringing Netflix and Hulu Plus to the tablet/eReader plus a few more enhancements.
Today is the day they finally make good on this promise. Software version 1.4 essentially brings the Nook Color in line, software-wise, with the Nook Tablet with one notable exception.
Now NC owners can access Netflix, though instead of Hulu Plus they get Flixster, instead. B&N is promising again that more services are coming soon. Otherwise, the content offerings look the same.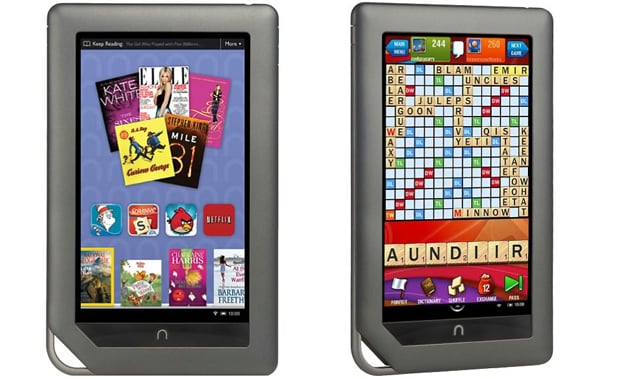 The update brings Nook Comics, a speedier magazine app with animated page turns, and reading in landscape (for eBooks). Plus, there are more font sizes. PDF support gets a boost as users can now pinch, zoom and pan.
Since the Nook Color isn't as robust as the Tablet on the hardware front, I suspect that even with this update it will run a bit slower. I'm going to test video streaming as soon as I get the update up and running on mine. Still, if you use the Color for reading more than games and apps, you probably won't notice. It looks like the update will speed things up a little overall.
Just as with past update, it will arrive over the air once you're connected to Wi-Fi sometime this week. If you want the update right now, just head to NookColor.com/update and follow the instructions.
If you don't have a Nook Color yet, Barnes and Noble is offering a special treat if you buy one online with a MasterCard today: a $25 B&N gift card. Same goes for Nook Simple Touch and Nook Tablet.