Nook Color 2 Announcement Coming on November 7th?
According to The Digital Reader, Barnes and Noble's upcoming sequel to the Nook Color, which may or may not be called the Nook Color 2, will be announced on November 7th. They apparently have, count them, three sources who have relayed them information and November 7th appears to be the day that the company unleashes its competitor – or lack thereof – to Amazon's Kindle Fire.
That's not all Barnes and Noble will be introducing either it seems.
In addition to the new Nook Color, the company will also refresh their retail spaces with a new Nook department that will take the place of the Music, DVDs and Audiobooks departments.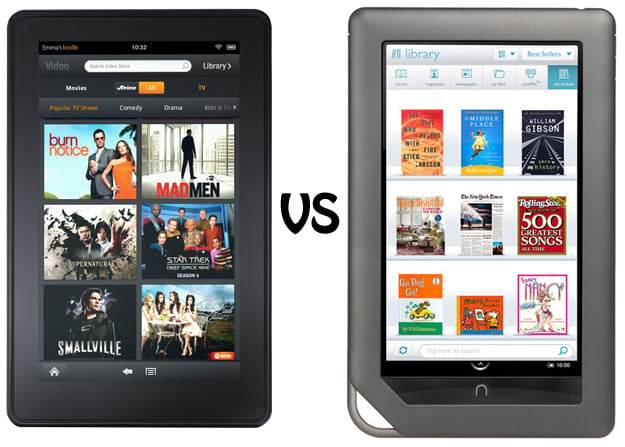 (Read: Kindle Fire vs. Nook Color)
Other than that possible announcement date, the Nook Color 2 remains shrouded in mystery.
Previously, we had heard that it would be coming with Android 2.3 Gingerbread, a 1.2 GHz OMAP processor, and a $250 price point.
Looks like we'll find out for sure in a couple of days.
Via: Gizmodo

As an Amazon Associate I earn from qualifying purchases.