Nook Tablet Available Right Now (Ahead of Schedule)
Not to be outdone by the Kindle Fire — which released early because Amazon refused to be outdone by the buzz surrounding the Nook Tablet — Barnes & Noble quietly started selling their newest device ahead of schedule. As in: today. The Nook Tablet was supposed to be in stores on Friday, but here it is just Tuesday and I was able to walk into a local store and scoop one up.
If you pre-ordered one for in-store pick up you can go get it right now (assuming the store is still open). And if they have extra non-reserved ones in stock they might sell it to you. I had no trouble, but Brad Linder of Liliputing says that some stores aren't allowing sales right now.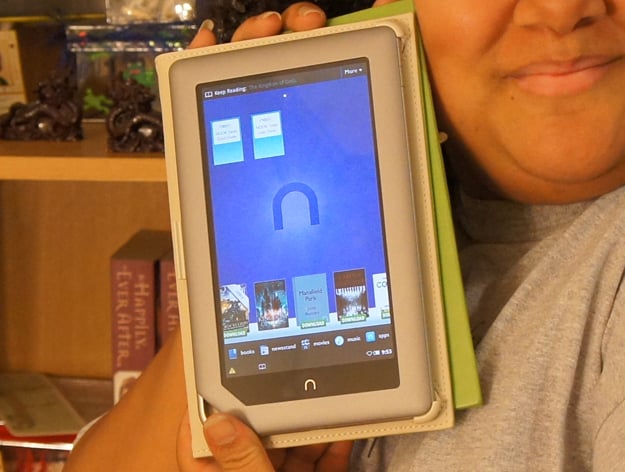 B&N has a history of getting ahead of their own announced release dates ever since the delays in getting the original Nook out the door made the tech world give them the side-eye. Last week the company CEO said that the Nook tablet would be available late this week, so I suspected that right around Wednesday things would actually ship.
If you ordered online for delivery you'll get yours tomorrow, don't worry. According to CNET people weren't supposed to get them in stores until tomorrow, anyway.
If you scored a Nook Tablet today, let us know what you think in the comments.

As an Amazon Associate I earn from qualifying purchases.