Nook Tablet Features and Release Date Revealed Ahead of Launch
We're fairly certain that Barnes and Noble will be announcing a new Nook Color on November 7th but just in case you hate surprises, Engadget has spilled the beans on what to expect from the company's competitor to the Amazon Kindle Fire. In addition to its guts, we now have a unofficial release date to circle on our mental calendars. It would appear that the device will launch on November 16th for $250.
The Kindle Fire will launch on November 16th with a price that is $50 cheaper.
So what about the features.
According to the report, the new Nook Tablet will be very similar, design-wise, to the original Nook Color. It supposedly has a 7-inch VividView IPS display with 1024 x 600 screen resolution and will have a 1.2GHz dual-core OMAP4 processor on board as well.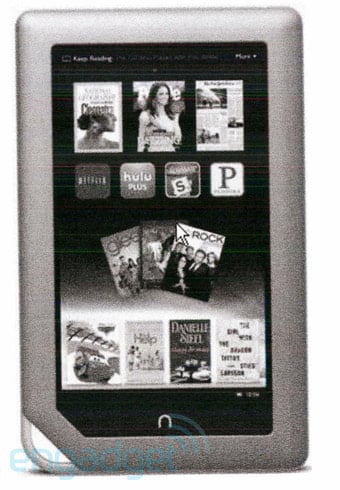 It's also rumored to have 1GB of RAM, 16GB of on board storage, eight hours of battery life with the Wi-Fi turned off, and a microSD card slot. It will also support ePUB, PDF, XLS, DOC, PPT, TXT, DOCM, Flash, JPG, MP3, MP4 and AAC file formats.
Pre-orders will apparently begin on November 7th with in-store demos beginning on November 15th, a day before launch.
Anyone going to buy one of these over a Nook Color?