Nook Tablet Rooted! That Took Less Than A Week…
We've already seen how easy it is to trick the Nook Tablet into installing apps not in the Barnes & Noble shop, which will satisfy most users. But for those of you who can't abide an unrooted device, there's a root for the Nook Tablet now.
The first root is not for the faint of heart, as it requires some fairly advanced steps. But now that someone has cracked the device, I expect other root methods to follow on shortly.
Once you've rooted the Nook Tablet you can even install the Android Market on it to search for and install apps. Currently, some apps are hidden when you search for them. Again, a patch for that is probably coming soon.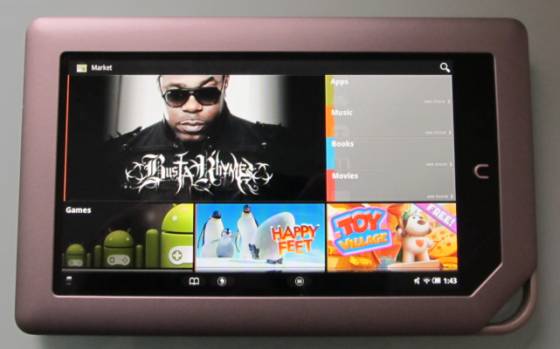 One of the ways B&N tried to protect the Nook Tablet from the dirty hands of the people over at XDA developers is to lock the bootloader, so users will have to re-root it every time you boot up and you can't install a custom ROM yet. However, given the ingenuity of xda devs, I wouldn't be surprised to see a workaround for this soon.
I don't get why companies try to maintain such a tight grip on their devices like this? Why does it matter to them if customers want to root their devices? If they don't want to support tablets or phones that have been fiddled with, then just make it so the warranty is broken if one does that. People always undertake this stuff at their own risk, anyway.

As an Amazon Associate I earn from qualifying purchases.