Nook Tablet Update 1.4.1 Breaks Root And Ends App Sideloading – You Can Stop OTA Updates Forever
It had to happen sometime, I suppose. Word is coming down that the latest firmware update from Barnes & Noble for the Nook Tablet and Nook Color — 1.4.1 — closes the loophole that allowed users to sideload any Android app and also breaks root for those who've gone that extra step to customize the device.
This is sad news for those of us who really enjoyed the ability to load apps that are not available via Nook's small store. Though more apps were just announced, including Twitter and Plants vs. Zombies, some of my favorites still aren't in there like NewsRob and DoubleTwist.
If you haven't received the update yet turn off your Wi-Fi now if you want to save your tweaks! You can check and see what version of the firmware you have by going to Settings > Device Info > About Your NOOK. If you're still on 1.4.0 there's still time.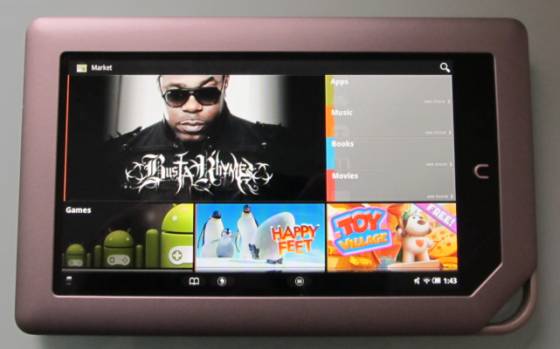 You can stop software updates like these from taking away your lovely root or other tweaks permanently, according to Brad at Lilipuing. However, doing so requires that you root the device first, plus a bunch of other steps. If you're comfortable with doing that (or have already rooted), it's probably worth the time.
If, like me, you just want to keep the ability to sideload apps but don't want to root, you may be out of luck. Blocking OTA updates requires replacing the Nook's device manager with a hacked version.
The diligent devs on the XDA forum may yet figure out a way around the patch in the new update, so there is a slim hope. However, I suggest installing the apps you want on there right now before the update finally gets to you. It looks like apps installed before the update comes through aren't affected.
Given how nonchalant Barnes & Noble has been in the past toward rooting on the Nook Color, I'm surprised they issued an update that specifically addresses these minor loopholes. Perhaps the company fears a loss in app revenue. But I can't imagine a large majority of users are taking advantage. Perhaps they're taking their cues from Amazon on this front.