Not-So Big Surprise: Users Abandoning RIM At Alarming Rate
According to InfoWorld, research conducted by Enterprise Management Associates reveals that 30% of BlackBerry users working for companies that employ 10,000 or more people plan to ditch the phones sometime in the next year.
That's a significant chunk of the core base heading for iPhone, Android, or (Gozer help them) Windows Mobile. It will put RIM int he minority  in enterprise OS share, a slide that's not exactly surprising.
Given the recent 4 day outage combined with other high-profile outages in recent memory, it's not a surprise that BlackBerry owners are looking elsewhere. Plus, the platform itself is outdated, less intuitive than other mobile OS', and apparently more expensive to support than iPhone.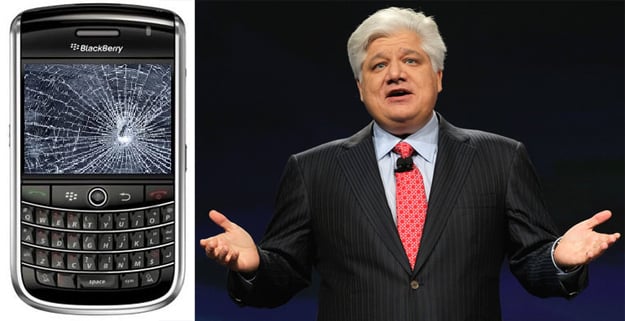 While RIM spent many years building up their enterprise cred, the company has repeatedly failed to innovate in ways that can compete with the eye candy that iOS and Android offer. And recently Android manufacturers like Samsung and Motorola have aimed features and phones right at the enterprise cloud. Think Motorola Droid Pro/XPRT and the Samsung Galaxy S II.
The entire situation probably isn't completely unsalvageable. There are a lot of loyal BlackBerry customers out there who don't want to give up on the platform, but RIM is making it hard on them. By not offering compelling choices in terms of OS, giving eye-roll-worthy compensation apps, and generally fumbling around for years, the company isn't helping its own cause.