Shocking Galaxy Note 3 Android 5.0 Release Details Emerge
Customer service agents for a U.S. carrier have outlined a Samsung Galaxy Note 3 Lollipop release date. If the information is anywhere close to accurate, it looks like some owners will be waiting awhile for their Galaxy Note 3 Android 5.0 Lollipop update to arrive.
Earlier this year, Samsung started rolling out its Galaxy Note 3 Android 5.0 Lollipop update to owners of the international variants. The update remains extremely limited but we've seen the company start to make some progress in recent days.
In the U.S., the Galaxy Note 3 Lollipop update is confirmed for one carrier and all but confirmed for another. Earlier this week, T-Mobile confirmed a Galaxy Note 3 Android 5.0 update for release. The carrier says that it currently has its Galaxy Note 3 Lollipop update in for testing, a sign that a release could be just over the horizon. Android update releases are dependent on internal testing and often times, bugs lead to delays.
Sprint's Galaxy Note 3 Lollipop update was confirmed several weeks ago thanks to a listing on the company's website. The sighting did not confirm a release date. The Sprint Galaxy Note 3 Lollipop update remains out of reach but that hasn't stopped Sprint customer service representatives from answering questions about the roll out.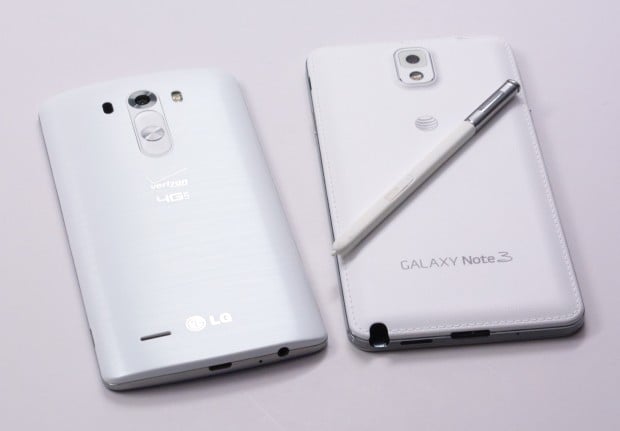 In a post on the Galaxy Note 3's Sprint Community forum, a SprintCare representative recently answered a question about the Galaxy Note 3 Lollipop release date. The rep claims that the Sprint Galaxy Note 3 Lollipop update will roll out sometime in May or June. That's frightening news for Sprint Galaxy Note 3 users. If it's true.
Customer service agents have been known to pass on bad Android update release information to device owners. These days, it's rare to see a customer service representative outline specific release timing. Typically, customer service reps offer vague responses to questions about Android update release dates. This rep, it seems, has strayed from the company line.
In the same thread, a customer service rep says that Samsung's update is rolling out in waves (which it is) and that Sprint customers should "stay tuned" for news.
These new Galaxy Note 3 Lollipop release details should be taken with a grain of salt. We know that Sprint's been testing the update for several weeks now and if T-Mobile also has the update in from Samsung for testing, it's clear that we're getting closer to a public release. Carrier testing is unpredictable but it would be extremely strange to see Sprint keep this update in testing for two more months now that Samsung is making progress.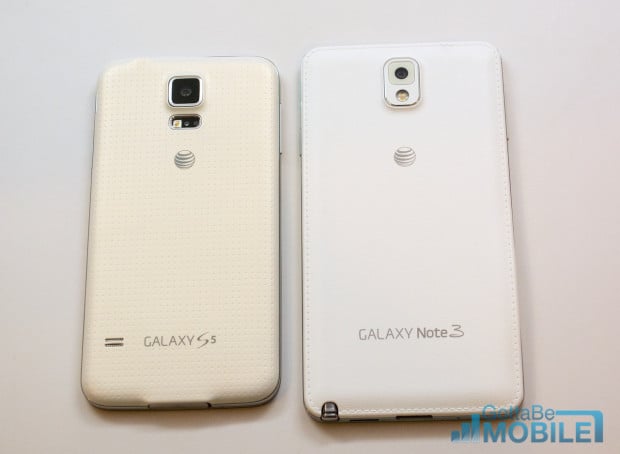 The Samsung Galaxy Note 3 Lollipop update is just one of many that are currently rolling out to Galaxy smartphone users. So far, Samsung's kept Android 5.0 contained to four major devices: The Galaxy Note 3, Galaxy Note 4, the Galaxy S4, and the Galaxy S5. The Lollipop update is also rolling out for the Galaxy Note Edge. While we've seen a number of Galaxy S5 Lollipop release details emerge, we haven't seen many for the Galaxy Note 4, Galaxy S4, Galaxy Note Edge, or the Galaxy Note 3.
Samsung's Galaxy Note 4 Lollipop update in particular got off to an extremely slow start as it got beat out by both the Galaxy Note 3 and Galaxy S4 Lollipop roll outs. We've seen several other carriers, SFR and Rogers in Canada, confirm Galaxy Note 4 Lollipop releases though specific release dates, for the moment, remain out of reach. SFR originally said that it would get the update out in February but with the clock winding down, that may not happen.
T-Mobile's Android update page also lists a number of other Android updates including an Android 5.0 Lollipop update for the Samsung Galaxy Note Edge. The carrier says that the software is still in "Manufacturer Development" which again means that a release is probably several weeks away from release. The Galaxy Note Edge Lollipop update only recently started rolling out and it's limited to one variant in Australia.
The carrier is also just one of three major U.S. carriers that have rolled out the Galaxy S5 Lollipop update. Sprint and Verizon have also rolled out their own versions of the software while the AT&T and U.S. Cellular Galaxy S5 variants remains on Android 4.4 KitKat. It's not clear when AT&T and U.S. Cellular plan to roll out their updates out. This is becoming a familiar story for most Galaxy S and Galaxy Note users in the United States.