Galaxy Note 3 Lollipop Update: 5 Things to Know This Week
The Samsung Galaxy Note 3 Lollipop update has made progress since its initial release in late January. The update has also made some progress this week. With that in mind, we want to take a look at five things Galaxy Note 3 users in the United States and around the world should know about the Samsung Galaxy Note 3 Lollipop update release this week.
In December, Samsung rolled out a Galaxy S5 Lollipop update, its first Android 5.0 upgrade. We, like many others, expected the Galaxy Note 4 Lollipop update to be next in line but that's not how it played out. Instead, Samsung released the Galaxy Note 3 and Galaxy S4 Lollipop updates. The duo started rolling out in late January ahead of the Galaxy Note 4 Lollipop upgrade.
The Samsung Galaxy Note 3 Lollipop update is a big one. It's the first big update since the Galaxy Note 3 got the bump up to Android 4.4 KitKat and it brings a whole lot of change to the former flagship Galaxy Note 3. With updates now pushing out, Samsung Galaxy Note 3 users are intensely focused on the Lollipop update's release.
Samsung's Android update process is extremely slow. If you've gone through the process before, you know that. If you haven't, now you do. Historically, its taken months for Samsung to get all of its models in all of its different regions outfitted with the latest software and the Galaxy Note 3 Lollipop update is no different.
While Samsung's Galaxy Note 3 Android 5.0 Lollipop update has made solid progress, there are still plenty of people on Android 4.4 KitKat. At some point, Samsung will finish the job but until then, people are going to be looking for new details about progress. This week, we've seen a whole lot progress and today we want to help fill in the blanks for you Galaxy Note 3 users looking for answers.
T-Mobile Galaxy Note 3 Lollipop Update Released
A few days ago, T-Mobile released a brand new Android update schedule that gives the common person a look at its Android update plans. With its release, T-Mobile became the first US carrier to confirm the Galaxy Note 3 Lollipop update. Galaxy Note 3 Lollipop release confirmations have been scarce so this was big time.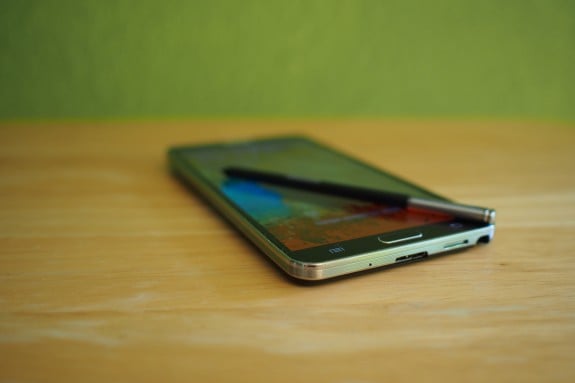 Earlier this week, T-Mobile started deploying the Samsung Galaxy Note 3 Lollipop update. The update is rolling out to owners right now and as expected, it brings some big time features to the aging former flagship. T-Mobile's update includes:
Android 5.0
Wi-Fi calling experience
Resolved Wi-Fi calling one way audio
Resolved IPv6 email setup
Those of you who own the T-Mobile Galaxy Note 3 should check for the update in the device's settings if it hasn't arrived yet. Typically, T-Mobile's Android updates roll out pretty quickly so you probably won't have to wait for much longer, if you even have to wait at all.
T-Mobile is the first US carrier to deliver the Galaxy Note 3 Lollipop update but it won't be the last. The other four carriers remain quiet though that could change soon.
Before Installing, Look at This
We know that the start of the Galaxy Note 3 Lollipop release in the United States is exciting for many of you, especially those of you on T-Mobile. One thing that you should know this week is that you don't need to install the update on day one. If you're unprepared, do not accept the prompt that pops up on your phone. That goes for T-Mobile users and that goes for those of you on international variants.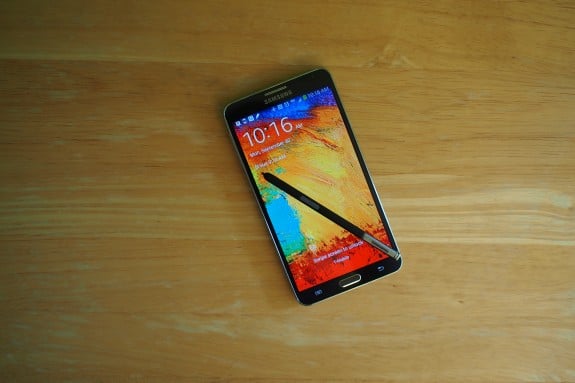 We highly recommend taking a look at some of our pre-release Galaxy Note 3 Lollipop tips. These will help you prepare you and your device for this update. We always prepare ahead of major Android releases and we suggest taking a peek before you accept T-Mobile's update or any of the other updates that are currently rolling out.
Galaxy Note 3 Lollipop Problems Begin
The Samsung Galaxy Note 3 Lollipop update is a huge update and it delivers tons of new enhancements, fixes and features. It also has the potential to bring problems to your device and that's something Galaxy Note 3 users, T-Mobile users especially, need to be cognizant of.
We're already seeing complaints about the Android 5.0 Lollipop update. Here's how one user describes his experience after getting the T-Mobile Galaxy Note 3 Lollipop update on board:
I recently got the Lollipop update but now I regret it. The notification bar doesn't lower down, the home button doesn't work, the System UI always force closes, when I open the play store the keyboard keeps on opening and closing, and the settings shows a black screen when I move between tabs. Please send a patch.
And here's what another user says after making the jump:
Got the update and google now launcher will not show the app drawer or widget screen. Uninstalled the app and cleared the cache reinstalled the app still will not show the apps drawer or widget screen both are just blank. Had to do a factory reset to get the launcher to work correctly.
We haven't seen a ton of issues pop up yet because there is a very small sample size at the moment. Once the update starts hitting more users, we expect to see complaints pick up.
We point this out because it looks like Samsung is poised to make a giant Galaxy Note 3 Lollipop push in March. We've already seen a number of new updates roll out and we should see more push before the month is over. Remember, you do not need to install the update on day one.
We recommend taking a look at the common Galaxy S5 Lollipop problems and the potential fixes for those problems so that you'll be ready to address them if problems do occur. Galaxy Note 3 Lollipop problems already mirror the complaints we've gotten from Galaxy S5 users so those fixes could help. At the very least, gather as much feedback as you can before installing.
US Galaxy Note 3 Lollipop Release
Weeks ago, we discovered Sprint's Galaxy Note 3 Lollipop update lurking on the carrier's website. Not the actual update itself, no, but a reference to the upcoming software. That reference is still alive and well if you want to head on over to Sprint's website to take a look.
This confirms a Sprint Galaxy Note 3 Lollipop update though it doesn't confirm a release date. It simply means that the update is currently in testing behind the scenes. Release dates are dependent on testing so it's impossible to guess when we might see this update roll out. The good news is that its status hasn't changed and an update should be arriving in the future, perhaps in the near future now that T-Mobile's got its update out.
We still haven't heard anything about updates for AT&T, U.S. Cellular or Verizon and we don't plan to. U.S. Cellular and Verizon almost always remain silent before big releases and while AT&T has become more talkative on Twitter, there's no guarantee that it will spout off before its release. The carrier recently confirmed a Galaxy S5 Lollipop update but the rest of its details are scarce.
We're at a standstill for most carriers in the US and abroad though with Samsung starting to make progress, we could start to see some confirmations arrive in the next few days.
Galaxy Note 3 Lollipop Update Making Progress
Finally, it's worth noting that outside of the United States, the Galaxy Note 3 Lollipop update continues to make progress. Today, according to SamMobile, the update has landed for the international variant in India. The update is for the SM-N900, one of the more popular Galaxy Note 3 models. Galaxy Note 3 users in India should check their settings for the update. If it's not there now, it should arrive soon.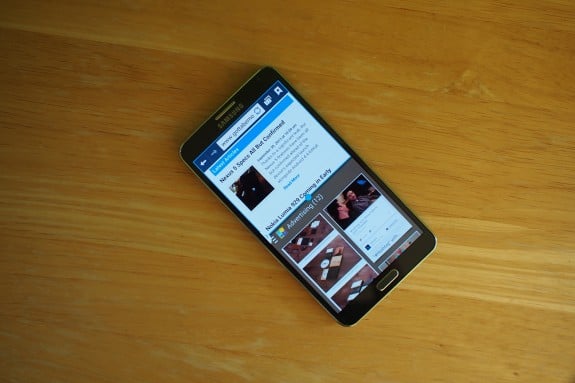 The Samsung Galaxy Note 3 Lollipop update will almost certainly follow the same path as Samsung's other Lollipop upgrades. Samsung's roll outs are unpredictable and random so there is no way to predict where it will head next. It's clear that Samsung is making progress though and it should only be a matter of time before we see more updates land in the U.S. and in other key markets around the world.

As an Amazon Associate I earn from qualifying purchases.