NVIDIA Chief Hints at Nexus Tablet, Anticipates the Launch of Tegra-Powered Windows 8 Slates
In an interview with the New York Times, NVIDIA CEO Jen-Hsun Huang may have hinted and confirmed the $150-$250 rumored Google-branded Nexus Tablet that's speculated to be made by Asus. Huang played up NVIDIA's strengths about the cost-effectiveness of Tegra 3 stating that Android tablets launching this summer could dip into the $200 range.
"We took out $150 in build materials, things like expensive memory," Huang says. "At $199, you can just about buy a tablet at a 7-Eleven."
The $199 price point seems to be the target price for Android to gain market and adoption. The Amazon Kindle Fire, which launched late last year, was priced at $199 and included a dual-core CPU, 7-inch display, and an attractive form factor, was able to nab the second place spot in tablet market share just behind Apple's $500 entry price iPad tablet.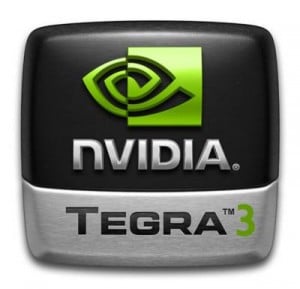 Though Huang did not mention a Nexus Tablet by name, the $200 price point may indicate that he is referring to such a tablet. In prior speculations and reports on GottaBeMobile, it was said that Asus may have scrapped its Tegra 3-powered 7-inch MeMo slate to work with Google in launching a 7-inch tablet priced at the same target point that Huang mentioned. Initially, it was believed that Google's tablet would be priced between $200-$250, but the price was later adjusted to be around $150-$250.
However, despite optimism about Android slate adoption with Tegra 3's power and cost-effectiveness, Huang expressed surprising disappointment for Google's platform and hope for Microsoft's Windows 8 efforts.
"Android hasn't developed as I'd hoped," he said. "For many people, though, work is still the primary reason to have a computer. They want Windows to work well, they want Outlook to work well. A tablet running Windows 8 with Tegra could be very nice."
NVIDIA has promised with its Keplar architecture for desktop graphics card that the same graphics technology may be ported to running on smartphones and tablets. With stronger graphics and processing performance, Android has the hardware backing to compete effectively against Apple's iPad, which was recently refreshed with an A5x dual-core processor with quad-core graphics. However, the problem is that many Android apps and programs must be revised and updated to support multi-core graphics and processing chips. And given that there are multiple applications processors–including those from NVIDIA, Qualcomm, Samsung, Texas Instruments, Marvell, and Huawei–apps must take into account the various architectures from various chip-makers, adding complexity to Android's fragmented ecosystem.

This article may contain affiliate links. Click here for more details.