Official Android PlayStation App Coming Soon, But Not What You Think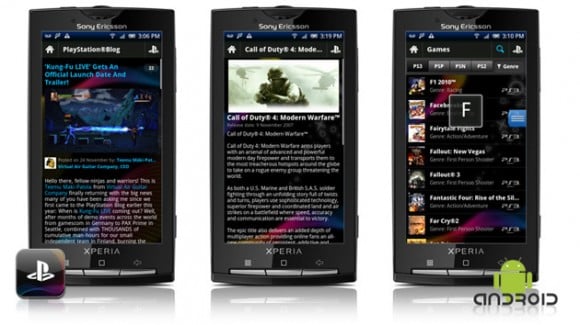 Sony Europe has announced that the official PlayStation app will be forthcoming on Android smartphones. However, unlike the actual leaked yet unannounced Sony PlayStation Phone, which was caught on pictures and videos previously, Sony won't be commoditizing itself with the release of the PlayStation App. The app will not allow users to play games. Instead, it will connect users to the PlayStation Network and discover new games for the PS3, follow announcements from Sony, share your favorite products or news with friends via Facebook, Twitter, or email, and keep in contact with friends.
The app will be available soon for France, Germany, Italy, Spain, and the UK. No mention of a North American release, but hopefully the app will make its way across the Atlantic to the U.S. When it is released, it will be compatible with Android 1.6 or higher.
Via: Android and Me

As an Amazon Associate I earn from qualifying purchases.