How To (Finally) Jailbreak the iPad 2
iPad 2 owners who want freedom from Apple's closed operating system can rejoice: the jailbreak for the tablet is now available for the most current firmware version on all devices (excluding betas).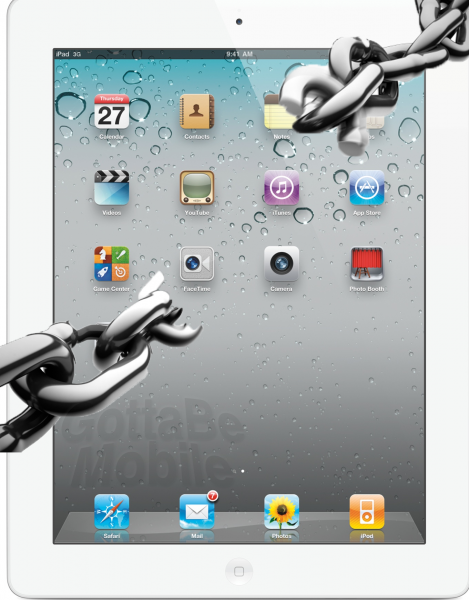 The hack, by developer comex, was released today at the website jailbreakme.com. Here's how to unleash the new power of your iPad 2:
Visit jailbreakme.com
Select "Free" (yes, it looks like an app store download)
Press install
The jailbreak app store, Cydia, will load onto your homescreen. That's it!
Jailbreaking is the method of opening up Apple's closed operating system to 3rd party apps and tweaks. The 3rd party app store, Cydia, is the primary way of installing these add-ons and is automatically added during the jailbreaking process. You can see our Top 5 Reasons to Jailbreak for more.
A leaked version of the jailbeak was posted online on Saturday. After a couple of hours, the only firmware the leak could jailbreak was a very old one (4.3) and, as an earlier beta version, the jailbreak may not have been stable.
Jailbreakme 3.0 is effective on all iPhones, iPads, and iPod touches running the current 4.3.3 firmware. It also works on previous firmwares, but 4.3.1 and 4.3.2 are excluded (those users can simply update their software before jailbreaking). It is an untethered jailbreak, meaning you don't have to connect to a PC every time you reboot.
This marks the end of a long wait for iPad users. iFans eager to liberate their tablets had been holding out longer than for other Apple releases, leading some to wonder whether Cupertino had finally gotten a firm upper-hand in the cat & mouse game with the hackers. While the iPad 2 jailbreak is finally here, the game will start all over again as iOS 5 is officially released this Fall.

As an Amazon Associate I earn from qualifying purchases.