10 Exciting Official iPhone 7 Accessories
The iPhone 7 and iPhone 7 Plus are widely available and there are many deals that help you save on your new iPhone. Apple went a little overboard announcing official iPhone 7 accessories. One of the most interesting iPhone 7 accessories is from Apple and it allows you to use wireless headphones without the pairing process.
That's not all. With new iPhone 7 and iPhone 7 Plus designs and features there are new iPhone 7 cases and there are new iPhone 7 adapters that will let you fill in the hole Apple left when they removed the 3.5mm headphone jack.
While you can find tons of iPhone 7 accessories on Amazon, at Best Buy and carriers there are only a few that come direct from Apple. This is where you want to look if you prefer the first-party connectivity that comes with Apple designing iPhone 7 accessories in tandem with the iPhone 7.
Read: iPhone 7 vs iPhone 6s
Some of these iPhone 7 and iPhone 7 Plus accessories are brand new and others are simply upgraded versions of official iPhone accessories that may already be one of your favorites.
Here's a quick roundup of our best iPhone 7 accessories lists including cases and other essentials that you need to consider.
Keep reading through the slides below to see the exciting official iPhone 7 accessories that Apple is now selling.
AirPods - iPhone 7 Wireless Headphones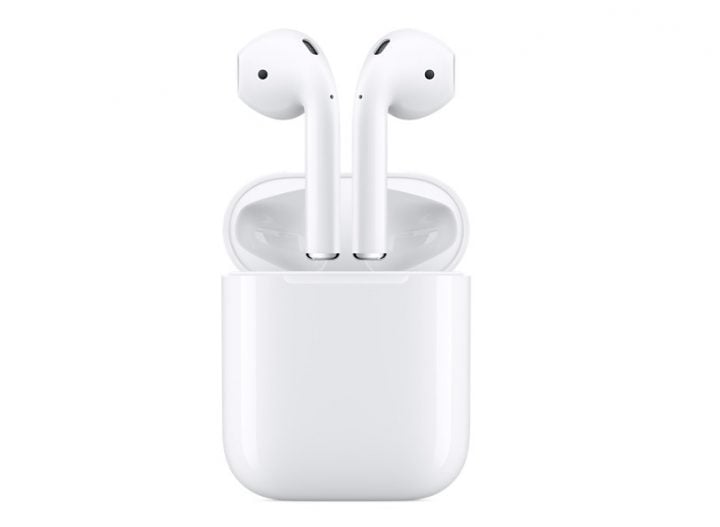 The AirPods are the new wireless headphones for the iPhone 7 and iPhone 7 Plus. They look like Apple EarPods, but there is no wire connecting them or connecting the headphones to your iPhone.
Apple boasts that the new W1 chip inside will deliver better sound than traditional Bluetooth headphones and hopes that buyers will snap them up thanks to the removal of the headphone jack on both the iPhone 7 and iPhone 7 Plus.
The Apple AirPods offer five hours of battery life and include 24 hours thanks to the charging built-in to the case. The headphones support Siri and include sensors that know when they are in your ear or not. You can use just one for a phone call if you want.
The AirPods are $159 and available now, though there is a long wait for delivery.

As an Amazon Associate I earn from qualifying purchases.