14 Official LG G5 Accessories
LG Portable Rolly Keyboard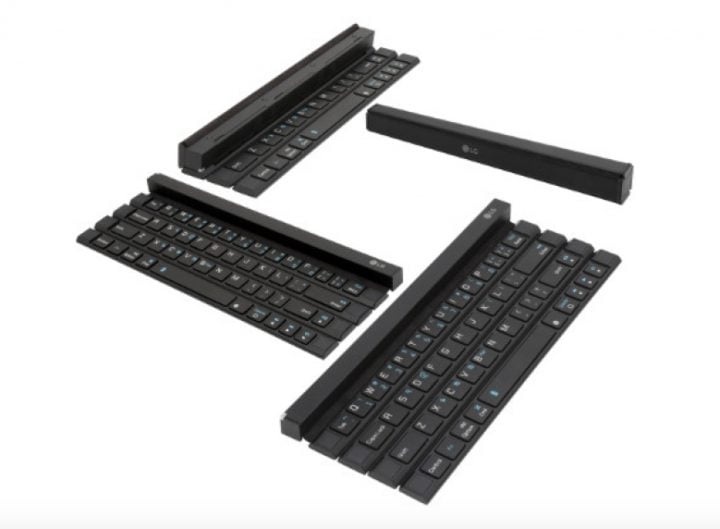 Those who want to get more done on-the-go will want to check out the LG Rolly Portable Bluetooth keyboard. It's a sleek, stylish, and convenient keyboard that rolls up to easily store in a bag or briefcase. Unroll it, pair to the LG G5, and start typing like a pro for work emails and more.
This debuted late last year and has been one of the most popular Bluetooth keyboards on the market for its size and ease of use. It has easy to use and type on tactile buttons, a built-in dock for your smartphone or even a tablet, and works with a wide array of other devices too. It's the do-it-all keyboard.

As an Amazon Associate I earn from qualifying purchases.