14 Official LG G5 Accessories
LG CAM Plus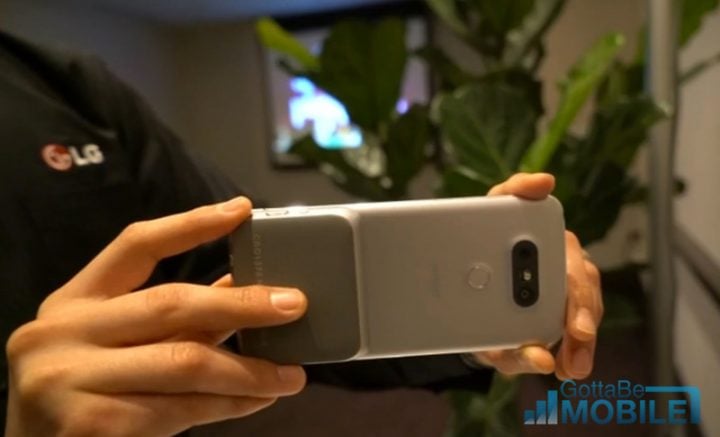 The LG CAM Plus will transform the G5 smartphone from a regular device to a more traditional point-and-shoot digital camera. This official LG G5 accessory attaches to the bottom of the phone and adds a bigger battery at the same time.
The LG CAM Plus adds a little bulk but adds tons of functions and lots of battery life. It gives users a nice textured grip and standard camera feel, zoom wheel, camera shutter button, and a tap to record option.
Combine this with the built-in battery and uses have over 4,000 mAh for all-day usage or to record long 4K videos. It's also on sale and cheap now that the phone is over a year old.