One Droid X Owner Gets Gingerbread Update Pushed Out Early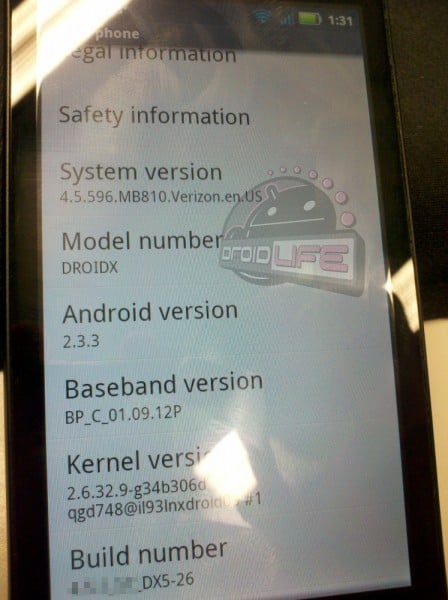 It looks like Verizon Wireless may have already begun to push out the Android 2.3 update for some owners of the original Motorola Droid X. One user was able to download and install the software update and had posted pics on Droid-Life, which shows some of the subtle refinements to the UI on Gingerbread. It's unclear when the update will start showing up for other owners as Verizon Wireless has not formally announced the update yet.
Unfortunately, though, it seems that the version of Gingerbread being pushed out the the Droid X is only Android 2.3.3 and not the Android 2.3.4 version that supports video chat natively.
Via: Droid-Life

As an Amazon Associate I earn from qualifying purchases.