OnePlus 2 Release: What We Know So Far
The new breakout phone manufacturer OnePlus has a brand new smartphone coming soon, set to be announced next week, and it's called the OnePlus 2. All summer long and as early as March reports and rumors have been floating around about this phone. A device rumored to take on or beat the Galaxy S6, iPhone 6s, LG G4 and more.
Yesterday, just days ahead of the unveil, the phone was leaked for the first time giving potential buyers a glimpse of what's coming soon. Here we want to go over all the details, and share what we know so far about the upcoming OnePlus 2 smartphone.
Read: OnePlus 2 Release: 5 Important Details
OnePlus may not be a household name, but they will be soon enough if things keep going their way. With the release of the impressive OnePlus One smartphone in 2014 (odd name aside) the company instantly gained some attention. The original had top-tier specs and a great design all for $299, essentially offering everything Samsung's Galaxy S5 did, but for half the cost. Read on for what we know about the OnePlus 2.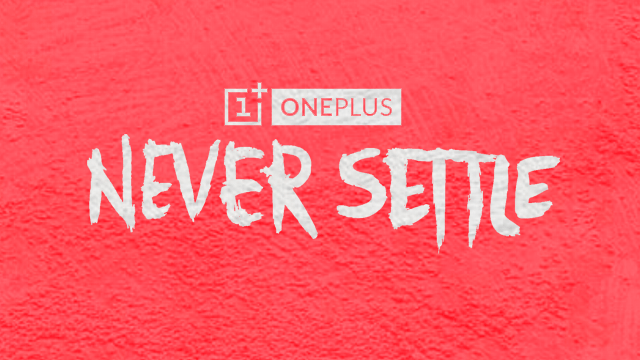 In fact, the original OnePlus One was nearly as good as Google's Nexus 6 in 2014, which retailed for $649, only OnePlus was only asking $299 and $349 for the 64GB version. A huge difference for those considering a new smartphone.
The original OnePlus smartphone was an excellent device that regularly made our Best Android Smartphones list throughout 2014. It offered a brilliant 5.5-inch 1080p HD display, a cutting edge (for 2014) quad-core processor, a pretty great 13 megapixel camera, 16 or 64GB of storage, and the latest version of Android. However, the company has been promising something even better in 2015, so lets talk about it.
At this point we know nearly everything about the OnePlus 2 already. It's going to be announced on July 27th, the company is small so will start off with an invite system for those who'd like to buy one, then eventually release it to the public, hopefully before the end of August. The last month or two OnePlus has slowly revealed specs, information, or details about the phone one at a time, and the slideshow below will go over everything they've shared, rumors, and everything buyers need to know about the OnePlus 2. Oh, and just this morning OnePlus released camera samples comparing the OnePlus 2 vs the LG G4. Check them out right here.
OnePlus 2 Release Date
The OnePlus 2 release date will be much better, and go much smoother than the original in 2014. The company has stated this more than a few times, and that's because they grossly underestimated how popular the phone would be.
The original was released in April, but most buyers didn't get it until late summer, September, or even later.
In 2015 the all-new OnePlus 2 will be announced (in VR) on July 27th at 7PM PT, and the company is promising tons of stock so that all buyers that want one, can get one. They'll still have an invite system rather than just an easy online store to control the release, but we're hearing it will be a smooth process for all those interested.
No solid rumors have shared a release date just yet, but we're hearing it will be released around the end of August, after being unveiled next week. Hopefully the release date comes sooner, and we'll update as soon as we know more.

This article may contain affiliate links. Click here for more details.