OnLive Desktop Brings Microsoft Office Suite, Windows 7 to Android Tablets
After having been available for Apple's iOS-enabled iPad, OnLive is bringing its OnLive Desktop app to Android tablet users. The software is essentially a client to access a hosted remote desktop on OnLive's server, where users would get their own partition with Microsoft's Windows 7 OS and access to Microsoft's Office suite–including Word, Excel, and PowerPoint. Users of the hosted remote desktop software and service will also have Adobe Reader access, to view PDFs, access to Adobe Flash content, and also 2 GB of virtual hosted cloud storage to save their work.
https://youtu.be/2FBZX-vbhN8
At this point, the Android release is limited to just Android tablets, though OnLive promises that smartphones would get supported in the future. The app and basic service is free through Android Market, though OnLive does promise more premium features for users who need more.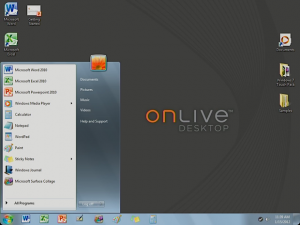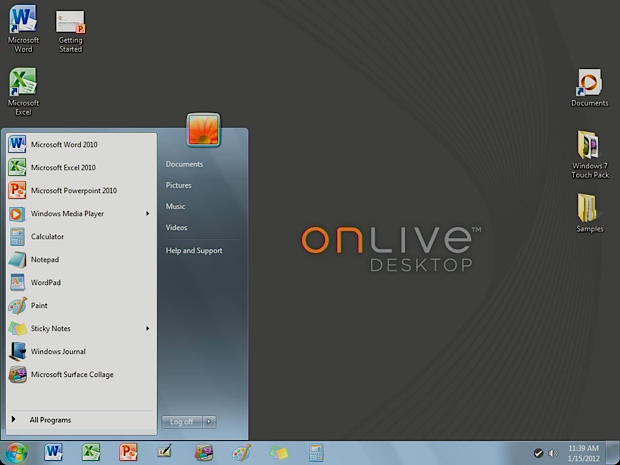 For instance, there's OnLive Desktop Plus, which costs $5 per month, and comes with accelerated web browsing with support for Adobe Flash in Internet Explorer on the remote desktop. With accelerated web browsing, coupled with a fast connection like through a 4G mobile broadband network, users can potentially view Adobe Flash videos and content even if their tablets did not support that, which would be more useful to iPad owners than Android owners as tablets running at least Android 2.2 Froyo will most likely come with Flash support.
For those who need even more storage than the 2 GB of cloud storage, OnLive Desktop Pro promises up to 50 GB of storage along with enterprise support for $10 per month.
The service will be beneficial to those who work remotely or on the go and prefer not to carry around a full netbook or notebook. This would give users access to a hosted remote desktop. Unlike regular remote desktop service, this one does not require you to leave your home or work computer turned on for the service to work. Additionally, users who require complex Excel commands or work on complicated PowerPoint presentations will benefit from Microsoft Office as mobile apps that promise Office support may either not have all the usual commands that users are accustomed to on the Microsoft suite, or have these commands in different locations than what they're used to.