Original Moto X Android 5.1.1 Update Nears for U.S. Owners
The last month or so has been extremely busy for Motorola as the company continues its effort to deliver the latest Android 5.1.1 Lollipop update for an array of smartphones. Last week it arrive for the new Moto X and the DROID Turbo, and now those with the original Moto X from 2013 are up next.
Motorola was one of the first manufacturers to deliver Android 5.0 Lollipop when it was initially released for the 2nd Gen Moto X from 2014, as well as Android 5.1 Lollipop, but those with the original Moto X 1st Gen from 2013 haven't seen the same fast updates. However, the last two weeks have been very revealing, and the original Moto X is finally ready to receive Android 5.1.1 Lollipop in the United States.
Read: Moto X (2013) Android 5.1 Update: What You Need to Know
In fact, at the end of June Motorola told us the original Moto X Android 5.1 Lollipop update was nearing the final stages for two carriers in the United States, and starting today it's finally ready to roll out for those on AT&T. More details are available below.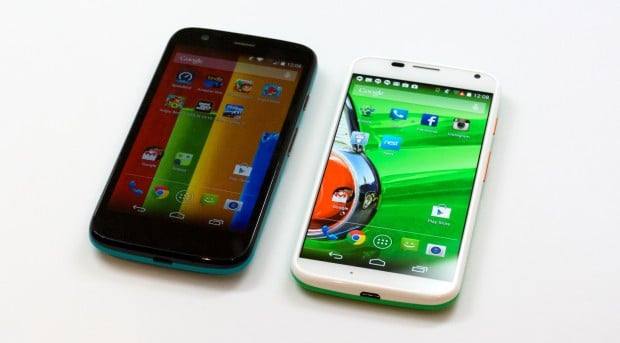 Motorola's David Schuster has been very vocal over on Google+ sharing information about software updates for multiple devices, as well as keeping users up to date on anything and everything Motorola. Over the course of the last two months he's shared release dates for all updates, and is now doing the same for the original Moto X.
As you can see below, David recently confirmed the original Moto X from 2013 will be getting Android 5.1.1 Lollipop soon on both Verizon and AT&T, two of the biggest carriers in the United States. Stating that the update is awaiting approval to hit Verizon's test lab, which takes anywhere from 3-6 weeks, and he also confirmed it's currently in the final testing phase for AT&T.
Today though, multiple sources have confirmed the AT&T Moto X 1st Gen Android 5.1.1 Lollipop update is finally ready, it has been approved by AT&T, and soak tests will begin later today. Soak tests are a process in which Motorola lets a few select members from the Motorola Feedback Network to test the latest software being being released to the public. This is the last final quick sample before a mass release to millions of owners.
Multiple tips in our inbox have confirmed Motorola is sending AT&T Moto X soak test invites out for Android 5.1.1 Lollipop, which means the update will likely roll out to all AT&T Moto X owners before the end of the week.
Invites go out, then the soak test updates arrive, and that typically takes one to three days to complete. Once it's done the actual software update gets released for all owners throughout the United States.
Read: Android 5.1 vs Android 5.0 Lollipop: What's New
The last couple of Motorola Android 5.1 Lollipop updates arrived within a week of the soak test period, like we saw with the Moto X 2014 and DROID Turbo last week. This means those on AT&T can expect it to arrive before the end of the week, and Verizon could deliver it within the next few weeks as well.
For now this is all the details we have thus far, but expect further announcements from David on Google+. AT&T, and Motorola's global software update page. We're still waiting for more details regarding the DROID Ultra, Maxx, and Mini, and will update the moment we have additional details for all owners. At the same time, a new Moto X for 2015 has been rumored for months, and could be announced before the end of August. Stay tuned for plenty of Motorola news in the near future.