OS X 10.10 Yosemite: Is Your Mac Compatible?
Apple announced OS X 10.10 Yosemite earlier this week as the next version of OS X and the official successor to OS X Mavericks. Most notably, it comes with an all-new design that takes multiple pages out of iOS 7 and arrives with a wealth of new features. However, can your Mac run it?
With last year's release of OS X 10.9 Mavericks, the updated operating system was able to be installed on all the Mac computers that OS X 10.8 Mountain Lion was compatible with, and luckily enough, it's the same way with OS X 10.10 Yosemite. This means that if you're Mac is able to run OS X Mavericks, it'll be able to run OS X Yosemite as well.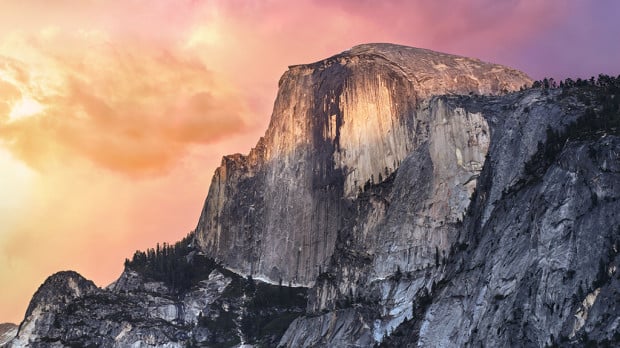 In fact, Macs as far back as 2007 can run OS X 10.10 Yosemite, which is quite impressive. Here's the full list of Macs that support the new operating system:
iMac (Mid-2007 or later)
MacBook (13-inch Aluminum, Late 2008), (13-inch, Early 2009 or later)
MacBook Pro (13-inch, Mid-2009 or later), (15-inch, Mid/Late 2007 or later), (17-inch, Late 2007 or later)
MacBook Air (Late 2008 or later)
Mac Mini (Early 2009 or later)
Mac Pro (Early 2008 or later)
Xserve (Early 2009)
Before OS X 10.8 Mountain Lion, newer releases would always drop support for a number of older Macs, similar to the way newer iOS versions drop older iPhones, with the iPhone 4 getting the short end of the stick with iOS 8.
For example, OS X 10.6 Snow Leopard dropped support for all PowerPC Macs. OS X 10.7 Lion dropped support for all Macs with 32-bit Intel processors, and OS X 10.8 Mountain Lion dropped support for all Macs without 64-bit EFI firmware and 64-bit graphics drivers. However, this is the second OS X release in a row that won't be dropping support for older Macs.
It's quite impressive that OS X 10.10 Yosemite will support the 2007 iMac, which was the first year that the machine got a complete design overhaul by switching to an aluminum shell and also when Apple switched to using an aluminum-bodied chiclet-style keyboard.
This new version of OS X comes with some pretty sweet features, including an all-new look and feel that finally puts OS X on par with iOS 7, thanks to the translucent windows and menus, as well as a flatter design overall, with redesigned icons that mimic iOS 7 icons, but still include some depth so that there's still a bit of that classic OS X feel.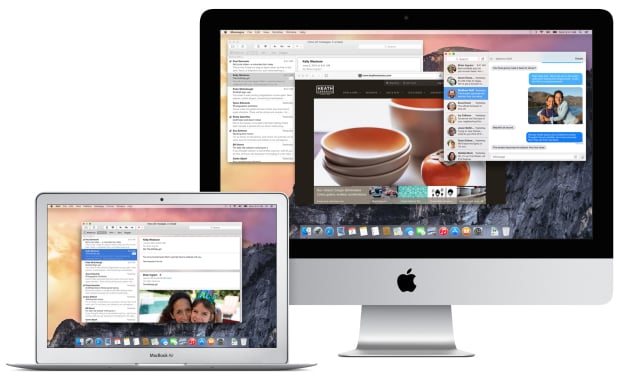 Furthermore, OS X 10.10 Yosemite also comes improvements made to Messages, including the ability to send and receive SMS text messages (rather than just iMessages), as well as make and receive phone calls as long as your iPhone is nearby and can connect to your Mac.
OS X Yosemite also includes Handoff, which is a feature of AirDrop that finally adds cross-platform support between iOS and OS X, allowing users to send files through AirDrop to either iOS or Mac computers.
If you'd like to try out these features right now, you can sign up for the OS X Beta Program and get access to OS X 10.10 Yosemite at some point this summer before the official fall release, but if you're not willing to try out beta software (and we can't blame you), then at least using the official wallpaper from the new OS can make the waiting a bit more bearable.
OS X 10.10 Yosemite will be released to the public at some point in the fall, while multiple betas will most likely be released at various times over the summer for developers and beta testers to try out. OS X Mavericks released in late October last year, so we can probably expect the same this year with Yosemite.

As an Amazon Associate I earn from qualifying purchases.