OS X 11 or OS X 10.10: What's Next?
OS X 10.9 Mavericks is the latest version of OS X to hit Macs, but rumors have been flying around recently about the next version, which many are comfortably calling OS X 10.10. This can be kind of confusing.
It's said that we'll see this new version announced and unveiled at Apple's WWDC conference in June, packing new features and a redesign that will closely resemble iOS 7's flat and simpler look. However, that's not the confusing part as much as the version numbering being used. Perhaps a lot of users are old-fashioned or just like things to go in order, but OS X 10.10 doesn't make any sense at all.
OS X started with the release of version 10.0 in 2001, and that number has increased all the way to 10.9, but not before releasing 10.1, 10.2, 10.3 and so on. It would make the most logical sense that the next major version after 10.9 be version 11.0, right?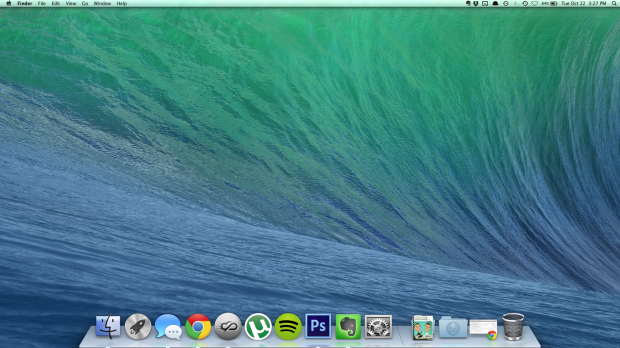 If you're thinking about it in simple decimal number terms, then yes; 11.0 would come after 10.9, since 10.10 is essentially just 10.1, but as Editor-in-chief of Lifehacker Whitson Gordon argues, software version numbering and simple decimal numbers aren't really the same thing. While OS X 11.0 would be a logical successor to OS X 10.9, Apple has every right to name its next version OS X 10.10 if it's not a substantial overhaul over the previous version, since changing the number to the left of the decimal place is usually only reserved for major version updates.
Furthermore, I've discovered that it's quite common for software developers to continue updating software under a single major version by continuing on past version x.9, by implementing version x.10, x.11, x.12, and so on. Again, though, this only happens if the software isn't going to be a major update over past revisions, but will OS X 10.10 be a major update for the Mac operating system? Rumored features like Siri integration, iOS AirDrop support and a completely new design to the OS make it seem like OS X 10.10 will be a major update, so perhaps we will actually see it be named OS X 11.
Read: 20 Best OS X Mavericks Features
However, that presents another problem. The name of Apple's Mac operating system is called OS X, where the "X" is actually a roman numeral for "10" and not just a regular X. This means that if Apple were to give it a version 11.0 revision, the OS X name would no longer make sense, unless they wanted to call their operating system "OS 10 11."
So will we see Apple change the name of its Mac operating system to OS XI? Probably not, but crazier things have happened. Otherwise, it's completely common in the developer world for x.10 version to succeed x.9 versions without jumping up to a new major version, and it's likely that Apple will continue its numbering scheme with OS X with future versions marked as OS X 10.11, 10.12, etc.
Of course, software version number usually doesn't mean anything to regular consumers, which is why Apple has been using wild cats as names for its various OS X versions (with Mavericks being an exception). Most likely, Apple will continue that naming scheme with its next version of OS X, so we're really banking on "OS X 10.10 Domestic House Cat," but we'll see what Apple comes up with come WWDC time.

As an Amazon Associate I earn from qualifying purchases.