OS X Yosemite Public Beta Problems Frustrate Mac Users
The OS X Yosemite public beta was officially released yesterday, and many users were able to download the 5GB .DMG file required to install the new operating system. However, there were an equal number of users who didn't have the same experience.
While beta software will obviously come with its own problems and issues, simply because it's beta software, many users are coming across problems before they can even install the OS X Yosemite public beta. Countless users says that they've been having trouble downloading the public beta.
One user on Reddit says that he received error messages that the download failed. However, preventing his computer from sleeping did the trick initially, but the download kept resetting randomly.
Another user said that he "tried at least 30 times now to download the public beta from the App Store," but it would fail to download every time. Many other users who were trying to download also experienced the same issues.
Some think it has to do with Apple's download servers getting overloaded with requests to download the public beta, but we haven't heard any from Apple as far as their servers being bogged down. Then again, the company usually doesn't address such a thing anyway, similar to how Apple's servers always become bogged down when a new iOS update is released to the public.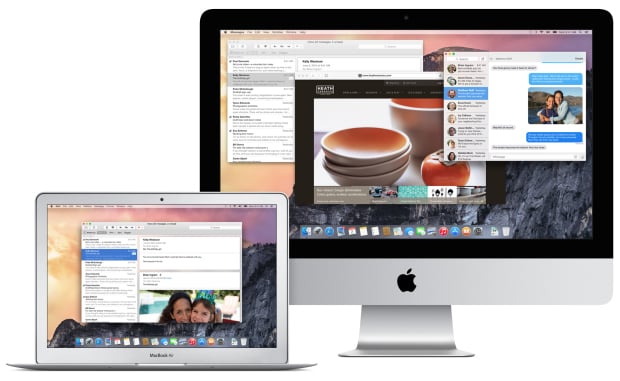 As far as fixing download issues, many users claim that using a wired Ethernet connection fixes most of the issues. a hardwired connection is a lot more reliable than a wireless connection, so it's always best to opt for Ethernet whenever you can. And while newer Retina MacBook Pros and MacBook Airs don't have Ethernet ports, you can get adapters that allow you to plug in an Ethernet cable into one of the Thunderbolt ports.
Furthermore, if you have a third-party solid-state drive installed in your MacBook (a.k.a. a solid-state drive that isn't from Apple), it's advised that you disable TRIM before installing OS X Yosemite, or you won't be able to boot. You can easily do this by getting a small utility app called TRIM Enabler and disabling TRIM from there.
OS X Yosemite has been in beta form for a while now and has only been available to registered developers, but anyone who signed up for the beta program over the last couple of months can now try out OS X Yosemite before it's officially released to the public.
Participates who signed up are receiving a redemption code that they can redeem in the Mac App Store, where they can then download the public beta for free, just like they would with any new OS X update.
Of course, it's not recommended that you test beta software on your main device, or you can as long as you have Yosemite installed a separate partition so that it's separate from your main setup. We have a handy how-to guide on how to install OS X Yosemite and try it out without ruining your current OS X setup. You can either create a separate partition on your Mac, or run Yosemite off of a USB flash drive, both of which are good options, but the flash drive might be the easiest for most users.
OS X 10.10 Yosemite was announced and unveiled back in early June during Apple's annual WWDC developers conference where the company showed off a slew of features that users can expect out of the new operating system.
This new version of OS X comes with some pretty sweet features, including an all-new look and feel that finally puts OS X on par with iOS 7, thanks to the translucent windows and menus, as well as a flatter design overall, with redesigned icons that mimic iOS 7 icons, but still include some depth so that there's still a bit of that classic OS X feel.

As an Amazon Associate I earn from qualifying purchases.