OS X Yosemite Release & Feature Roundup
Phone Calls & Texts on Mac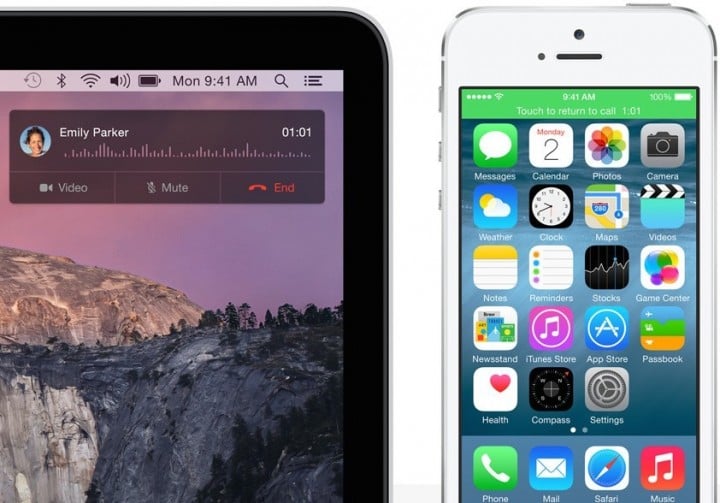 When you use the same iCloud account on your Mac, iPhone and iPad you'll be able to answer calls on any of these devices. The same goes for text messages. When you do this you basically turn your Mac into a Bluetooth speakerphone for you iPhone.
You'll also see text messages show up in the Messages app and you can reply to them as if you were holding your iPhone.
You can also start a text message or even a phone call from your Mac by using the messaging app and Contacts app.

As an Amazon Associate I earn from qualifying purchases.