OTTER Blocks Notifications and Texts While Driving
OTTER (One Touch Text Response System) is software developed to prevent distracted driving. The Otter App is available for Android, Blackberry and Nokia, and allows the user to create a set of rules to make it easier to stay in touch while driving.
The software offers a "manual mode" that allows the user to select from three different canned responses when a text is received by using the touch screen. This action would still be considered illegal in many states (since the driver is interacting directly with the phone), but having the option will surely be appreciated by people.
The user can also set a "texting blackout period." During a pre-determined time, any text received will be automatically responded to by the phone. Similar to the iPhone's Do Not Disturb feature, the phone does not beep when the text is received. Unlike the iPhone, an automatic response is sent. This would be great for dedicated work times or meetings.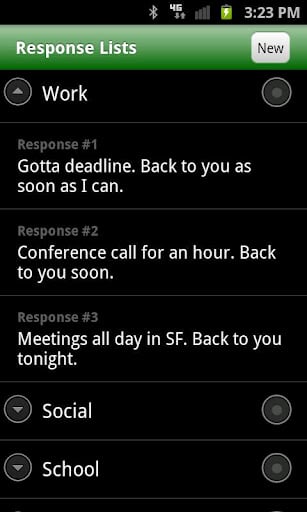 The app's GPS mode determines when you're in motion and silences the phone. It then will automatically send a canned response back.
https://youtu.be/uH6kNYstuxY
The app features a parental control feature that can prevent the app from being turned off.
It should be noted that The Otter App does not restrict phone calls in any way. It is only a texting app. With the government recently releasing guidelines to prevent distracted driving, and studies showing all sorts of electronics are distracting in the vehicle, an app like this should help reduce the risk.
The Android version of the app is completely free, making it easy on the budget. Sprint also offers a similar app that will automatically respond to texts while driving. With increased legislation about distracted driving, apps like this will surely become popular very quickly. Even insurance companies are stepping onto the scene with apps to monitor distracted driving for the purpose of adjusting rates.

As an Amazon Associate I earn from qualifying purchases.