Ouya Android Console Gets OnLive Support And A Controller
Ouya, the Android-powered video game console that's making its way through Kickstarter will play more than just Android games when it launches.
Today Ouya announced that it will support OnLive when it launches next year. Gamers who back the console on Kickstarter will get the chance to use the cloud gaming service on their TV without having to buy the OnLive MicroConsole or another device like the Vizio Co-Star.
We already know that OnLive works well on Android smartphones and tablets (and will soon support the Nexus 7), so it should work well on the Ouya console. With its Tegra 3 processor, the Ouya should have no problem connecting gamers to the cloud  service. By adding this one service Ouya adds hundreds of games to its library ranging from indie games like World of Goo to big title like LA Noire, Saints Row: The Third, and the upcoming Darksiders II.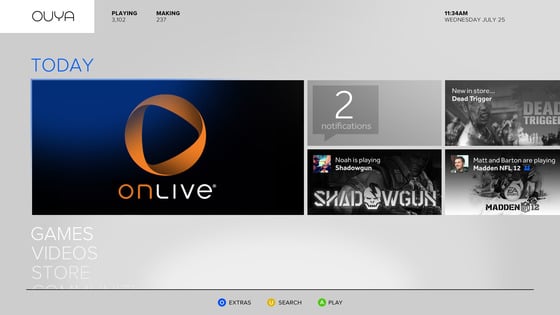 Along with the OnLive announcement Ouya finally showed its full controller design. The final design looks like a hybrid of the Xbox 360 controller and the first boomerang-shaped controller Sony showed off for the PlayStation 3. It has two analog sticks, a directional pad, four face button, four triggers, and a trackpad in the middle.
The controller is still a design-in-progress, but it looks pretty good so far. We hope the controller will work with OnLive , though there's no guarantee. The cloud gaming service has its own universal controller for PC, Mac, tablets, and the MicroConsole.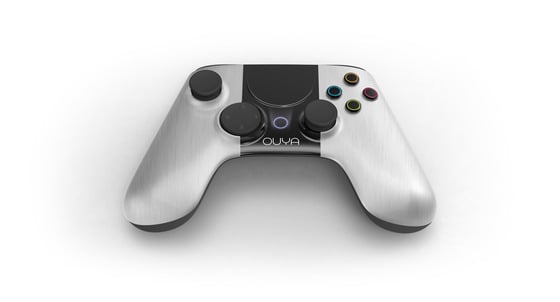 The OnLive controller does have special buttons available, but we'd give up those extra features for the ability to play the games without buying an extra $50 controller.

As an Amazon Associate I earn from qualifying purchases.