Ouya Brings Android To Home Video Game Consoles
A new video game console might solve a problem Google's had for a long time: getting Android the TV.
The Ouya is an inexpensive Android-based video game console that's currently taking funding through Kickstarter. The platform uses Android as a base because it's free and easy to create games for. The console, however, doesn't just replicate the Android UI. Instead, it uses what looks like a modified Metro design to give players access to games.
A big draw for the console is everything is free-to-play, or will at least offer a demo. Like games on Microsoft's Xbox Live Arcade, Ouya games must have a demo or some way for gamers to try the games without paying for them. It's a system we already know works well for games like Team Fortress 2 and League of Legends on the PC.
The Ouya team enlisted Yves Behar and his Fuseproject firm to design the console and its controller, which looks similar to the Xbox 360 controller. Fuseproject also worked on the designs for the Jawbone Jambox and the One Laptop Per Child XO1 in the past.
At $99, the Ouya is much less expensive than other consoles, and it already has a number of developers on board. The Kickstarter page has positive quotes from developers ranging from Thatgamecompany (makers of flOw, Flower, and Journey), Semi Secret (makers of Canabalt), Mojang (makers of Minecraft), and inXile (makers of The Bard's Tale and the upcoming Wasteland 2).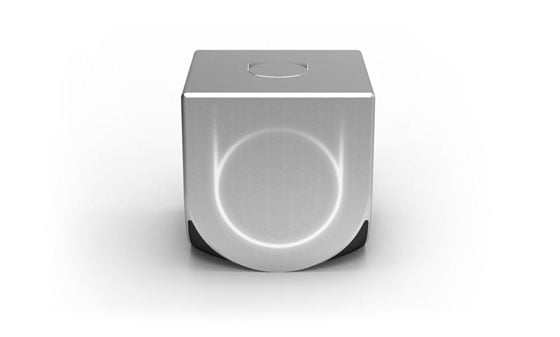 The console will also offer entertainment, or at least the team hopes it will. The only content partner it has now is Twitch.tv which broadcasts video game tournaments on live streams over the web. We wouldn't be surprised if the team also strikes a deal with Netflix at some point.
Ouya is already funded with over $1 million at the moment, and it looks poised to join the Pebble in the ranks of Kickstarter projects that meet their funding several times over. We hope the Ouya brings something new to the home console business, even if it's just a great way to play our favorite Android games on the TV.