Ouya Coming To Retail June 4 for $99.99, Shipping To Backers Soon
Ouya, the Android-based home console, will hit retail stores on June 4 for $99.99, but Kickstarter backers should receive their console in the next few weeks.
The Ouya team announced the console's release date in an update to Kickstarter backers last night. In the same update the team said it is already shipping units to early backers so they can get the console very soon. Over the next few weeks all Ouya Kickstarter backers will receive their console.
Once users get their Ouya console they will have to install an update which may take either a few seconds or a few minutes. After the update, they're free to browse the games and apps available in the minimalist menu system. Users will have to input a credit card or debit card number before they download any games.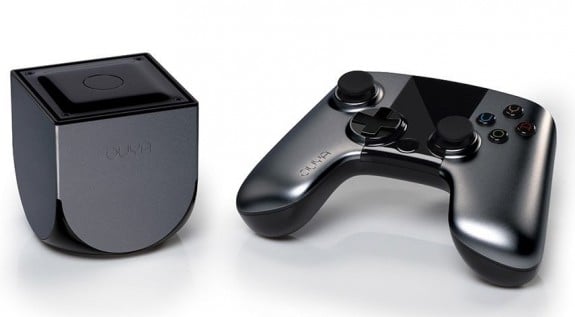 All Ouya games are free to try, but the team wants to make sure that developers get paid for their games.
There are already 104 games published for the Ouya console. Those include high-profile games like Final Fantasy III from Square Enix and newer, lesser-known games such as Stalagfight, Knightmare Tower and Save The Puppies. According to Polygon games like Canabalt and The Ball were also shown during the console's GDC party last night.
Polygon and a number of other publications had some hands-on time with the console last night before the party. While there is a lot of optimism surrounding the console, there were some complaints about the controller. The unit Ouya showed had a lot of input lag which made twitchier games like Canabalt hard to play.
The controller's buttons also felt "mushy" according to Polygon, the trigger buttons were specifically called out as poor quality.
Hopefully Ouya can sort out some of those issues with a software update or new controllers sometime down the line.
Users who can't wait to get their hands on their Ouya can get a feel for the size of the console by using a 3D printer to produce their own casing for the unit. The Ouya team released 3D models which users can print using a MakerBot 3D printer, making it easy to customize the console.