Ouya Coming To Retailers This June for $99
Today Ouya announced that its Android-based home console will come to retailers such as Best Buy, GameStop, Target and Amazon this June for $99.99.
Ouya started out as a Kickstarter project, and recently shipped it first test consoles to developers following the successful campaign. Now anyone who didn't get in on the Kickstarter campaign can pre-order the console from a number of retailers with shipments beginning in June.
The company plans to send out Ouya consoles to users who back the Kickstarter campaign in April, so they'll get theirs a few months before late-comers.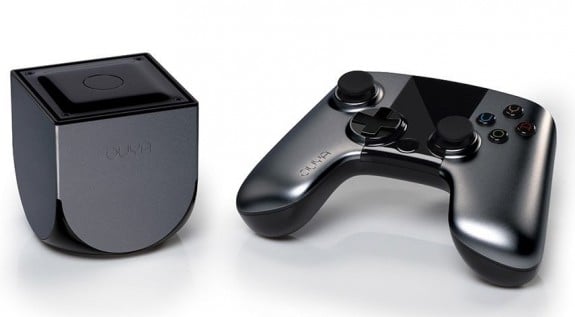 Ouya will ship with a single specially design controller that has a button layout that's similar to the Xbox 360's controller. Unlike the Xbox 360 controller, however, the Ouya controller features a touchpad in the middle of its face, giving users another way to interact with games.
Users can buy extra controllers, but can also use their own USB controllers and keyboards. The Ouya is an open console, so users can attach any controller input they have to the device, as long as the games support it.
Ouya will also support a number of services that aren't games including OnLive, Twitch.tv, Vevo, XMBC, Plex and TuneIn Radio.
The Ouya console uses a quad-core NVIDIA Tegra processor, so it should have no problem playing the latest Android games. The game won't necessarily look as good as high-quality console games, but they will likely be good enough for many people. The hardware is powerful, but it likely won't stand a chance when going up against the upcoming new consoles from Sony and Microsoft.
Many developers have chosen to back the Ouya console, and the games will likely be less expensive than other console games. Unfortunately there's no list of games available for the console yet, but by the June release developers will likely announce their launch games for the platform.