A New Version Of The Ouya Console Will Come Out Every Year
Ouya will follow in the footsteps of smartphones and tablet by releasing a new version of the console every year according to a report.
According to Engadget, during her speech at DICE 2013 OUYA CEO Julie Uhrman said "our strategy is very much similar to the mobile strategy." That model is to release a new version of the console every year with upgraded specs. She added "there will be an OUYA 2 and an OUYA 3."
The next versions of the Ouya console will use faster processors than the NVIDIA Tegra 3 the first Ouya will use. The company will also take advantage of falling component prices and add more RAM and storage to the Ouya console in subsequent iterations. Presumably the goal is to make the Ouya console stay at $99 while upgrading the system every year.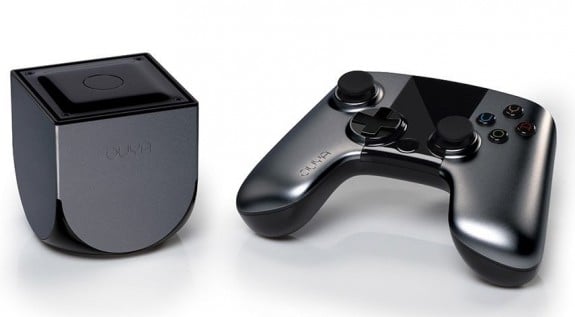 Uhrman tried to alleviate any fears gamers may have by assuring them all games will work on the current device. Games on the Ouya will be backwards compatible when new versions come out. She also said that Ouya will use the Steam model games link to the individual user and not individual consoles.
Uhrman also said that because the Ouya plugs into a wall and doesn't rely on a battery like smartphones and tablets, it will be the best Tegra 3 device on the market when it comes out. The company is working closely with a team at NVIDIA to make sure the Ouya pushes the limits of the Tegra 3 to levels it doesn't reach in battery-powered devices.
The Ouya console will start shipping in April to Kickstarter backers, but those who didn't back the campaign can pre-order their own console now. Those who pre-order the console will receive it sometime in June.
The Ouya is just one of many Android gaming devices coming this year, each with their own specialties. Other devices include the NVIDIA Project Shield, Wikipad and Game Stick.