OUYA Review: Android Gaming Console
The OUYA Game Console potentially gives Android gamers hours of fun on their TV instead of a phone or tablet. The system comes in a small package with an acceptable controller. We just want to see more titles before we recommend the OUYA to the average gaming enthusiasts.
With the help of a serious 15-year old gamer, we tested a new OUYA Game Console, now available to order at Amazon and Best Buy for $99.99. Selling these through retail stores angered a few Kickstarter backers who don't yet have their promised console. We got excited since we didn't back it, but wanted to play with one ever since we learned about the OUYA.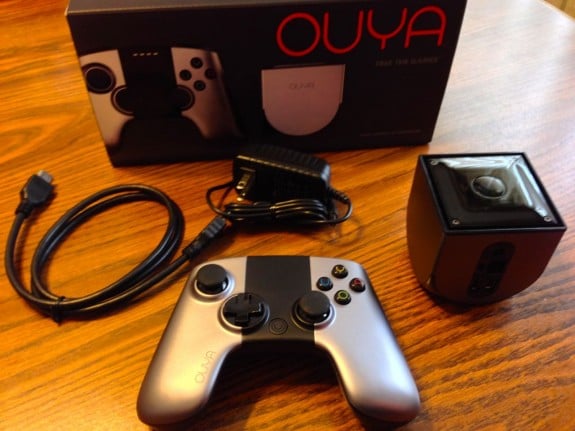 OUYA Video Review
OUYA Hardware Design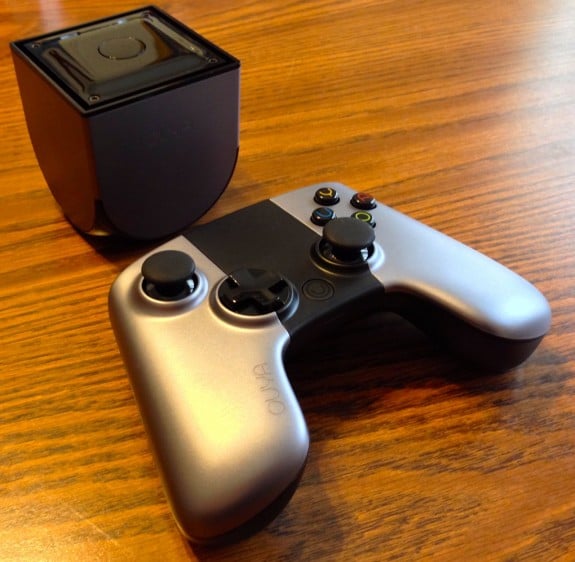 The OUYA comes in a nice package with a good design. It won't take up much space on a user's TV entertainment center. Think of a half-height can of soda. The OUYA itself looks like a box with the bottom corners rounded off. The button on top turns on the device and the connections sit in the rear.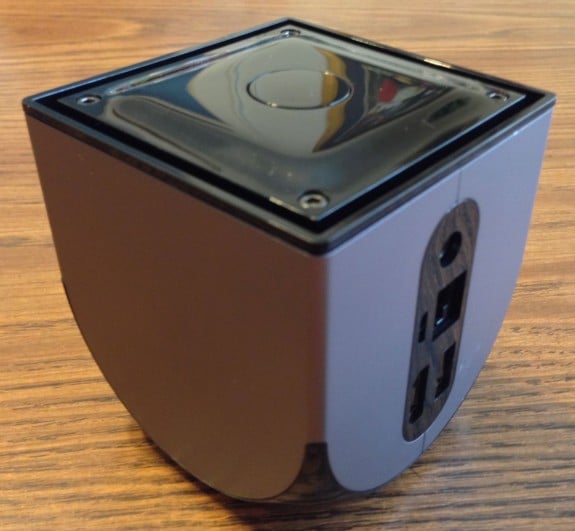 We get a power connection, micro-USB and USB, Ethernet and HDMI. The USB ports should allow users to install external storage. We had trouble making the OS recognize two different USB drives. The system didn't recognize either. The folks at the OUYA Forums say it works.
We had no trouble getting the system connected to the TV and up and running. The user interface walks the owner through the steps.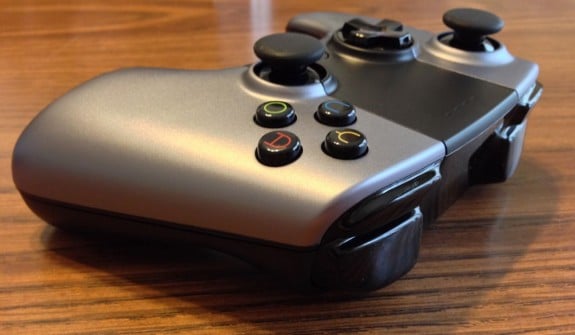 The most important thing in a gaming system is the controller. The OUYA controllers takes its design cues from the typical XBOX or PS3 controller. It won't win any quality awards, because it feels light and flimsy. Frustrated gamers will need to control their tempers. We experienced some occasional response lag too, which might make users want to slam their controller on the floor.
The controller batteries install in the handles. Take off the covers and snap in a AAA battery into each side. We haven't used up the batteries yet after a week of moderate play.
Wi-Fi works, but the radio seems very weak. Keep the OUYA close to a router. Some users suggest laying it on its side. We just used the built-in Ethernet connection instead.
OUYA Software Interface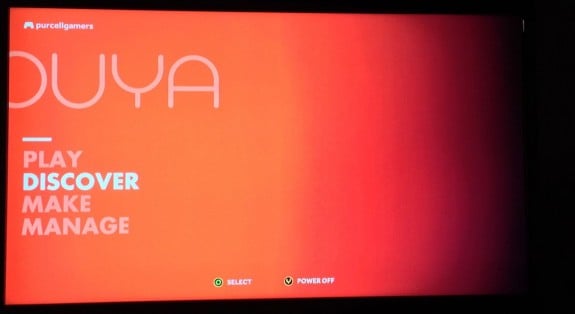 After setup, we boot to an orange home screen. The user interface looks decent and layout is easy to use. However, the image above shows the cut off OUYA name. We first blamed it on overscan, but its apparently done by design. Here are the four menu items:
Play – shows installed games

Discover – the game store
Make – find the browser and developer info
Manage – system settings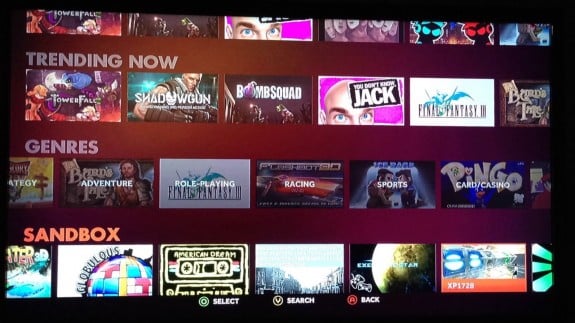 It's easy to find games, but we wish they showed prices in the description. Users must download a game to see if it costs extra. Prices range from a free up $10. Final Fantasy costs $20, but that's rare.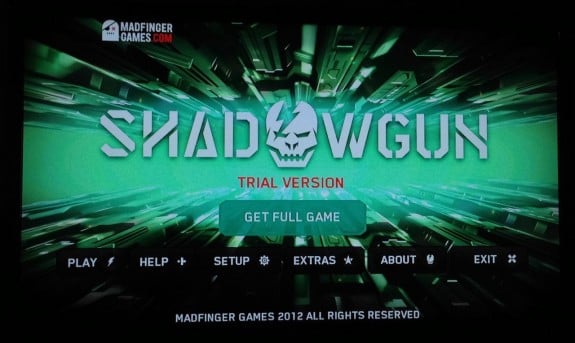 OUYA Game Quality
Discover includes Final Fantasy III and Shadowgun to name a pair of popular games. Other games will show up on OUYA soon. Here's a list of current titles. For confirmed titles, recently released titles or ones that are coming soon, see the OUYA Forums. The forums also show a list of side loaded apps that work if a user can find the APK file.
Here's how we think different kinds of gamers will react to the OUYA content.
Casual – group most likely to enjoy OUYA because of a wide range of simple games including vintage graphics to more modern looking titles
Average – move along because there's not much to see here since OUYA includes so few popular games
Hardcore – may like OUYA if they love to play any kind of games out there, but if they want the big titles, then don't bother
Hackers – thanks to an open system, the OUYA can run lots of unofficial apps and games
Some games looked decent, while others didn't. Like the games we find in the Google Play Store, graphics vary widely.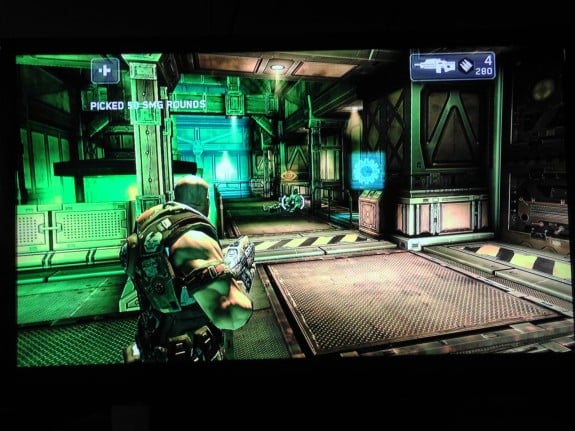 To get around the limited number of games, use the built-in browser to download the Amazon App Store. Some of the apps work, but few make use of the controller. Get apps that can work with the built-in touch pointer on the controller to navigate.
We've read about people installing XBMC, a media player that can access stream content from a computer loaded with pictures, music and video files. To do this, get the APK file and side-load the XBMC app.
The OUYA Game Console potentially gives Android gamers hours of fun on their TV instead of a phone or tablet. But we find, ultimately, that the system needs more games.

As an Amazon Associate I earn from qualifying purchases.