Ouya Shipping Early to Kickstarter Backers
The Ouya Android console will ship to Kickstarter backers on March 28, about two months before the console will ship to stores and those who recently pre-ordered it.
Ouya announced the shipping date in an update to Kickstarter backers where it also announced a few new developers who are creating games for the Android-based console. The first of those developers is Kim Swift, the creator of Portal, Left 4 Dead and Quantum Conundrum and her studio Airtight Games. Swift and her studio will release a game that "has a completely unexpected, imaginative slant" and appeals to core gamers.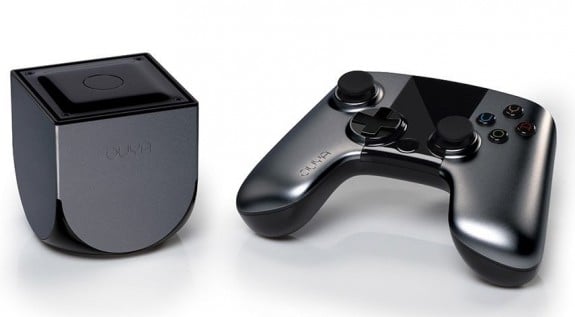 Minority Media, the team behind the PlayStation 3 game Papo & Yo will also create a game for the Ouya. The game is one of the first games that will use both the touchpad and buttons at the same time.
Tripwire Interactive will also ports its PC FPS/puzzle game The Ball to the Ouya as well as a new exclusive title for the platform.
Finally, nWay will bring its upcoming Action RPG game ChronoBlade to the Ouya.
It's not clear if any of these games will be ready for Kickstarter backers when the console ships at the end of March, or if they'll even be ready for the June wide release of the Ouya. For now all the teams will say is the games will come out at some point.
The Ouya will come to stores such as Best Buy and Amazon sometime in June, where it will sell for $99.99. The console uses a custom version of Android and an NVIDIA Tegra 3 processor. Ouya will release a new model of the console every year, but it claims the first model will be the best Tegra 3 device ever when it ships.
While the Ouya brings mobile technology to a home console, both Sony and Microsoft will have new consoles this year that may lure hardcore gamers away from the Ouya. The Ouya can compete with the next Xbox and PlayStation 4 in terms of price, as its games wont cost $60 like the other consoles, but the other consoles will have far better specs which means better graphics and the potential for more innovative games.