Package Detection & Alexa Skill Arrive with $99 Canary View
Thanks to the new Canary View, it's cheaper to build a home security system that connects to Canary's app and cloud video service than ever. On top of that, the security company is adding an Alexa skill and package detection to its existing apps and service.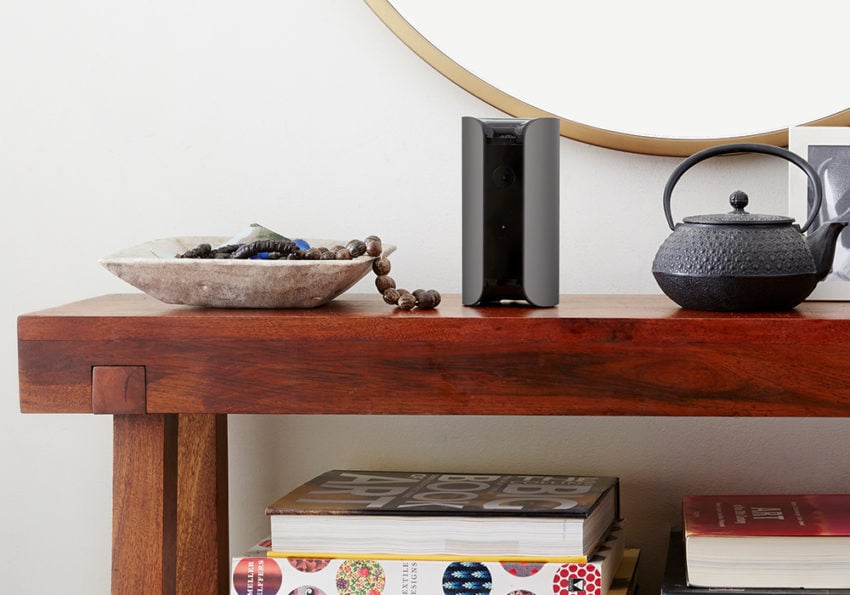 Canary announced its new Canary View camera, Alexa app skill and new package detection feature at the Consumer Electronics Show in Las Vegas, Nevada. Canary put itself at the center of do-it-yourself security systems with its first indoor cameras. Simply called Canary, that camera has motion sensors, two-way talk, an air quality monitor and a siren. When the camera detects an intruder, users get an alert on their phone with video footage and a one-tap button to record video footage.
Canary View is a simplified version of that original camera. It doesn't have the siren or the air quality monitor, but it does supply smart alerts when homeowners are away. Its 147-degree camera will also record HD video clips in daylight and in the dark. Finally, a speaker inside the camera allows for two-way talk. Anyone can buy the Canary View at the Canary website for $99.99.
The new Canary Alexa Skill the company revealed at CES 2018 will let Canary, Canary View and Canary Flex owners begin streaming video footage for their cameras using their Echo Spot, Echo Show and the latest Amazon Fire TV devices. There's no official release date for the skill yet, but everyone that has an account and a camera will get access to it. It's not something that will require the company's monthly or yearly subscriptions.
Buyers will need a Canary subscription to use the new package detection system that is coming to the app and service. Through the app, users can tell their Canary Flex camera to look for packages in a specific area. For anyone that buys a lot through Amazon, this is a very important feature. Package detection will arrive before July.