Panasonic Enters The European Smartphone Race with the Eluga
Panasonic isn't a brand that's typically associated with smartphones if you live in North America or Europe. In its native Japan, however, Panasonic has made mobile phones for years. In fact, Panasonic is one of the biggest mobile phone makers in Japan.
Today Panasonic is entering the global smartphone race with the Panasonic Eluga which will release in Europe next month.
The Panasonic Eluga is a 4.3-inch Android smartphone that's waterproof and dust-proof. The is qHD with a 960×540 resolution. No other specs for the phone were announced, aside from a weight of 103 grams.
The big distinguishing feature is that the Eluga is said to act as a remote for Panasonic TVs like the Vizio Tablet can do for Vizio TVs. It's also possible that the Eluga will pack NFC which could be used for pairing Bluetooth devices or Android features like Google Wallet or Android Beam.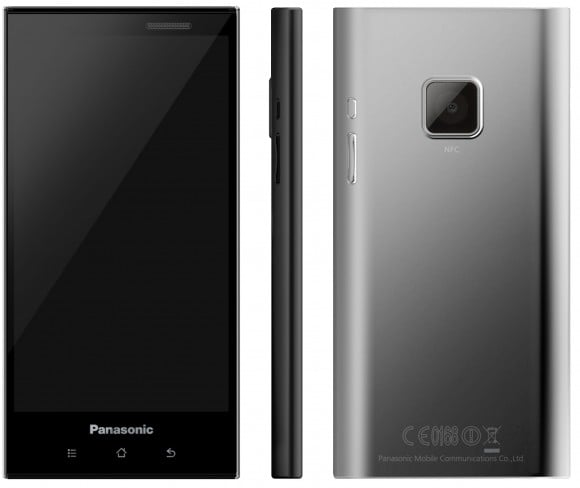 The Eluga was actually announced as a prototype at Panasonic Conference 2012. Today Panasonic made it official though.. The prototype had similar features and specs (of those discussed so far), and had a "D-shaped" cross-section. Panasonic hasn't discussed pricing, carriers or anything more specific than a March 2012 release date so far. Hopefully we'll find out more about the device as we get closer to March. It'd be nice to know what sort of camera the phone packs and what version of Android it will run.
If the Panasonic Eluga does well in Europe, hopefully the company will try to bring the phone over to the US. The Eluga looks like a very simple, straightforward design, which would be a great alternative to many of the Android phones available at the moment. The design looks vaguely similar to Nokia Lumia 800 or Lumia 900, and doesn't bother with being edgy or too complex, a nice change of pace from the Motorolas of the world.
Via: SlashGear

As an Amazon Associate I earn from qualifying purchases.