Panasonic Smartphones Coming to the World, But Not U.S.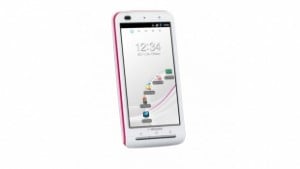 Panasonic has introduced its plans to release its first smartphone in Japan and then to continue to spread out to other regions worldwide, but company president Fumio Ohtsubo warns that U.S. residents should not hold their breaths for Panasonic to launch phones there.
The company has focused solely on the Japanese market for cell phones and is the country's number two maker of phones after Sharp. After making feature phones, Panasonic will now make its first foray into smartphones by introducing the slim and sleek Android Gingerbread P-07C phone this summer to carrier NTT DoCoMo. Like some high-end devices released by competitors like Motorola, Samsung, and HTC in the U.S. and elsewhere, the P-07C will sport a 4.3-inch display. It will also include mobile TV capabilities as those features are popular in Asia.
Ohtsubo says that the company will try to compensate for its late entry into the smartphone space by focusing on three factors: slim design, long battery life, and user-friendly design.
When I had met up with Panasonic at the Consumer Electronics Show earlier this year, the company had several mobile device prototypes on display, including a Viera tablet, available in 4-, 7-, and 10-inch sizes. The differentiating factor for the Viera tablet among the sludge of Android competitors? It seamlessly connects to a Viera TV and offers simple controls, as seen in the CES video below:
Despite showing off some of the best features for its tablets, Ohtsubo says that he doubts the company's tablets and smartphones will come to the U.S. despite high demand: "U.S. demand for smartphones is huge but the prices are cutthroat."
The interview with Forbes makes mention that although Panasonic hopes to take it phone business global, the article did not detail what markets Panasonic is looking at.
Also, for comparison, rival Sharp, which is the leading phone-maker in Japan, says that it plans to bring some of its phone models to the global this year, but has remained quiet about timeline and specifics. At CES, the company said it would bring its 3D smartphone to the U.S., but the company has not announced anything since then.

As an Amazon Associate I earn from qualifying purchases.