Passing Down Tech and Knowledge to My Son
I just spent the last hour having a blast with my youngest son, Daniel. I have two boys and they both enjoy technology, but Daniel's a geek like me and loves technology almost as much. When I made the public decision here on GBM to pick the iPhone 4S as a replacement for my Samsung Infuse 4G, he benefitted. It's his turn to get the hand-me-down.
I'd keep the Infuse, a really nice phone, except that it has GPS issues and I rely heavily on GPS. I made an emotional choice and purchased an iPhone 4S for myself as I also ordered one for my wife.
So, tonight I cleaned up the Infuse and got it ready for the switch. My son's been pretty stoked about getting the phone to replace his old junky dumb phone. "Can I have your phone now?" he asked me about ten times this week. I agreed and the tutoring session began.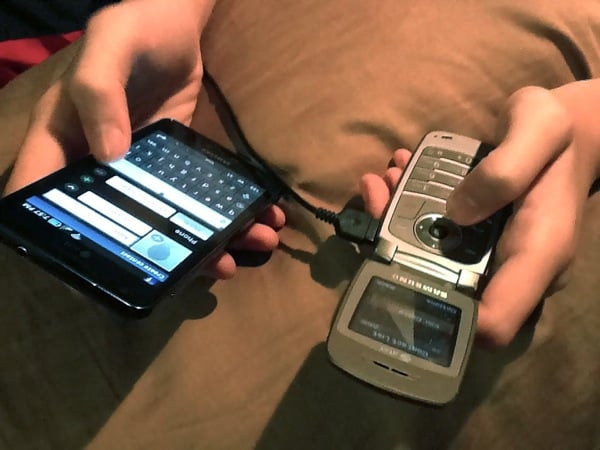 We went over how to use Android, how to install apps and update them, and how to change things like the live wallpapers. I mentioned rooting, and he chose not to at this time. He wants to learn the OS the way it came on the phone first. Probably a smart choice.
I'm the kind of dad who played basketball in the driveway and kicked the soccer ball with my kids. I enjoyed that. I love taking my kids to see movies and talking about them afterwards. We enjoy a lot of the same things, like playing Madden 12 (we play as our beloved Green Bay Packers and we're 5-0 too, always playing on the same team). However, seeing my son enjoy tech as much as I do fires up this Geek dad! The Infuse likely won't be around in another year or two, but the memories of giving my son his first smartphone will last forever and that's what matters most.

As an Amazon Associate I earn from qualifying purchases.