Path for Android Arrives on The Market
Exciting news for Android owners as Path, the the social networking slash photo sharing service, has brought its much anticipated Android application to the Android Market today.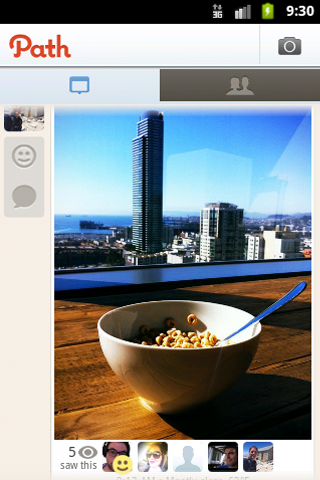 The application, which is still in beta form, is available for free and brings a host of features to the table even in its primitive form. That list includes:
Capture and share life's moments through photos.
Stay connected to a small group of 50 close friends & family via Android, iPhone, Email, Web, or Facebook.
Tag your moments with people, places, and things.
View your friends' moments.
Know when your friends have seen your moments.
Let your friends know how each moment makes you feel with Emotion.
Have intimate conversations around each moment with Chat.
Publish the occasional moment on your Facebook Wall for all of your Facebook friends to see.
And as it's in beta form, expect the software to get frequently updated and thus, get better and better as time goes on. If you current use Path or if you're interested in checking it out, you can find the app on the Android Market if you head here.