Pebble App Store Makes it to Android in Beta Form
Last week Pebble launched their new watch, the Pebble Steel. Yesterday we got the link to the iOS app store. Today Pebble announced the release of a beta version of the Pebble for Android app, which also comes with the new app store and a slew of watch faces and apps to run on the Pebble Steel and original Pebble Smartwatch. Users can't get it from the Google Play Store just yet. Adventurous types may want to hit the previous link and download the file to install it independently of the official Android app store.
This new Android app might come with some inconsistencies or bugs since it's a beta, but first impressions are good. The app installed and paired with an HTC One without a hitch. Pebble offers helpful and detailed instructions for making everything work on the Android platform.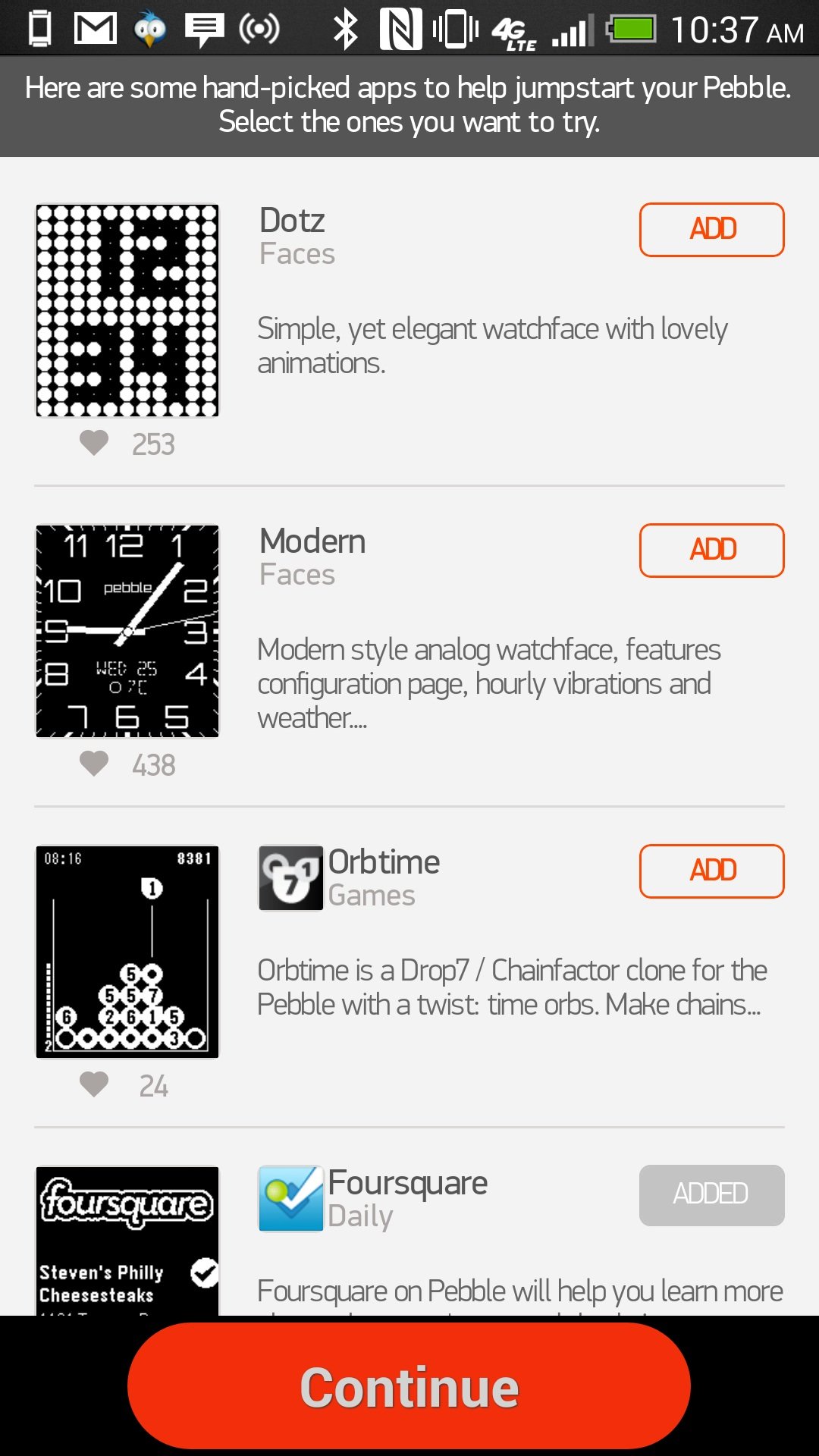 Like the iOS version of the app, the Android Pebble app store launched with the same big names like Foursquare, Yelp, ESPN and others. It also includes the best watch face, Futura Weather, which shows the date in large type along with a small but readable date below it. That's the top half of the Pebble screen. On the bottom we get a current weather condition icon and the temperature. It's a great watch face with useful information that stays simple and uncluttered.
Loading apps remains simple. The Pebble app includes a section called the Locker for storing favorite apps and watch faces. Like the iOS app, only 8 apps will load at a time. The limitation comes from the Pebble hardware. The Locker holds other favorite apps and watch faces for quick loading. There's no need to search the app store for them.
The app store looks just like the iOS version, with categories for the kinds of apps. Find an app and then load it on the watch.
We're excited to finally get our hands on a Pebble Steel this week. So check back for a full review once we do.

As an Amazon Associate I earn from qualifying purchases.