Picture for Sprint's ZTE Android Honeycomb Tablet Leaks
A new leaked image shows what Sprint's forthcoming tablet collaboration with ZTE may look like. Unfortunately, details of the Android Honeycomb device are relatively unknown still at this point, but the image does show what the device would look like if and when Sprint does announce the slate.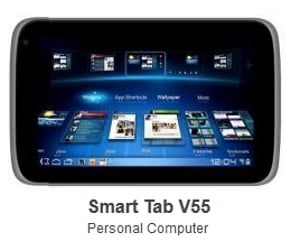 The tablet was first revealed back in October by the FCC and now the Bluetooth SIG, a regulatory group for Bluetooth certification, had published that it is a CDMA tablet. It's unclear if the ZTE V55 tablet for Sprint will also support the network's 4G WiMax technology or if it will be purely a 3G CDMA/EVDO tablet. The latter case would make it an odd case considering Sprint's rivals are all pushing for 4G tablets of some variety, but it should make the ZTE V55 a more affordable option without a 4G radio.
Currently, Sprint's 4G Android tablet offering is in the form of the 7-inch HTC EVO View 4G. When the early image of the ZTE tablet was leaked back in October, the rear side of the tablet looked similar to the HTC EVO 4G. The front side was not pictured at the time.
Via: Unwired View